The "Asics Trail delle Mura" will take place in less than a month, allowing participants to discover Verona by night. The race, organized by the Verona Marathon Team, will start on Saturday, September 2, at 8:30 p.m., in front of the Basilica of San Zeno, the city's patron saint, and will cover a 17-kilometer route rich in history and charm.
The bridge over the Adige River in Castelvecchio, the Austrian "lasagna," the olive trees in Valpantena, the Parco delle Mura (a Unesco heritage site since 2015), the Austrian ramparts, the stairs leading from Castel San Pietro to the Adige River, the Torre della Catena, and Porta Fura: unique corners that will leave participants with memorable images while keeping them balanced between history and sport.
The organizing company has presented the medal of the 2023 edition, as always, as a one-of-a-kind collector's "piece" produced by Dalmas. On the medal, the city skyline stands out with the bridge crossing the Adige River, the Great River, which was the protagonist of a history that dates back to the Neolithic period.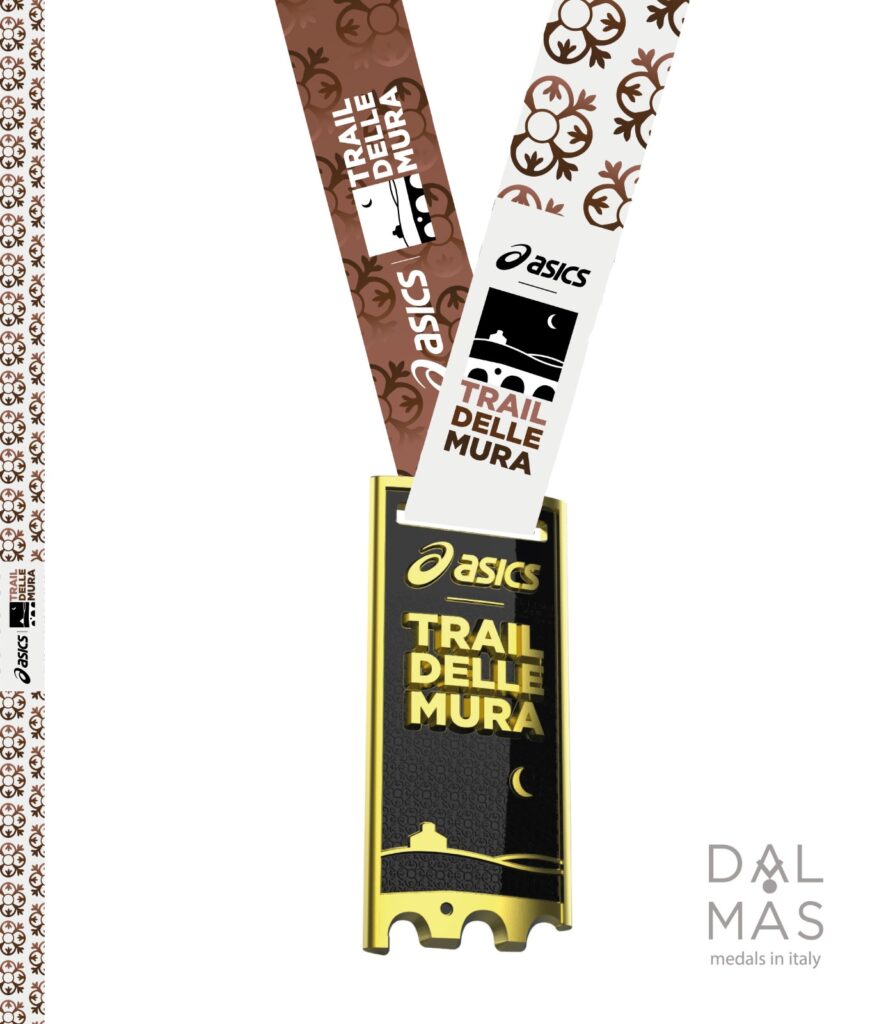 Registration for Asics Trail delle Mura
Registration is still open, with the real possibility of setting a record attendance: in the last edition, there were more than 500 participants. The participation price will be 27 euros until August 14; the following step will raise the cost to 30 euros until August 30. But you can also register on the day of the event for 35 euros. Each registrant will receive a comprehensive race package that includes, among other things, the diploma and the highly unique "Finisher" medal, as well as a specific technical T-shirt.
You can register online via the Endu portal, which you can find at the following address: https://www.endu.net/it/events/asics-trail-delle-mura/