In Valeggio sul Mincio, the third Tuesday in June for many years has meant only one thing: the Nodo d'Amore (Knot of Love) festival, the legendary definition of the famous tortellino that was born in Valeggio. On this occasion, the Ponte Visconteo in Borghetto, built in 1393 and included in the list of one hundred monuments to be saved in the world, becomes the setting for a multi-sensory summer evening. After the pandemic break, the Gran Gala of Valeggio will return on 20 June with a dinner for 2.600 guests served on the now iconic table, more than a kilometre long, decorated in white and red, the symbol of Silvia and Malco's love. If you want discover more about this legend READ HERE our follow-up article.
Ticket sales are going well (at 140 euros), with a notable increase in online bookings (here is the link in English) and foreign attendance, which is expected to be at least 40%.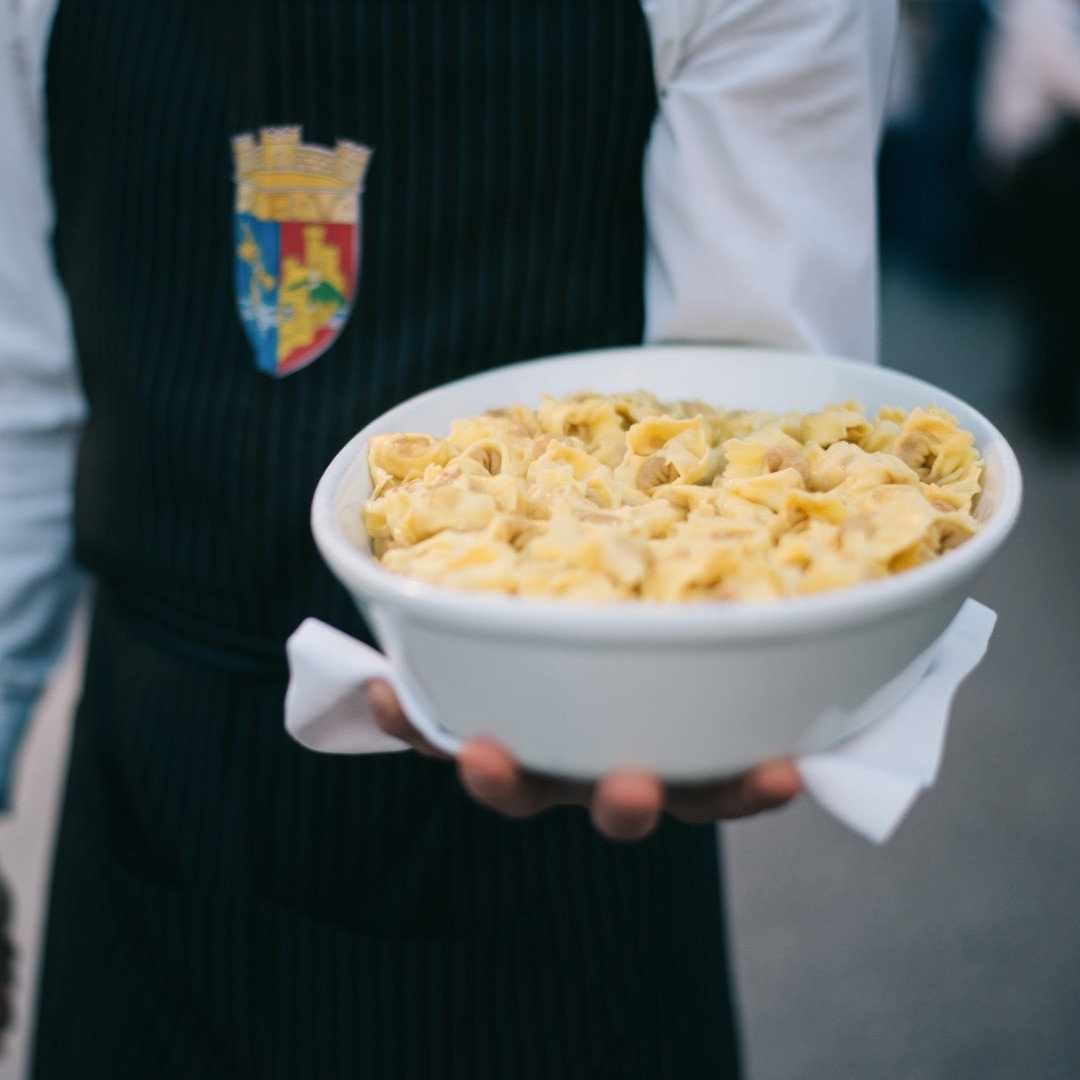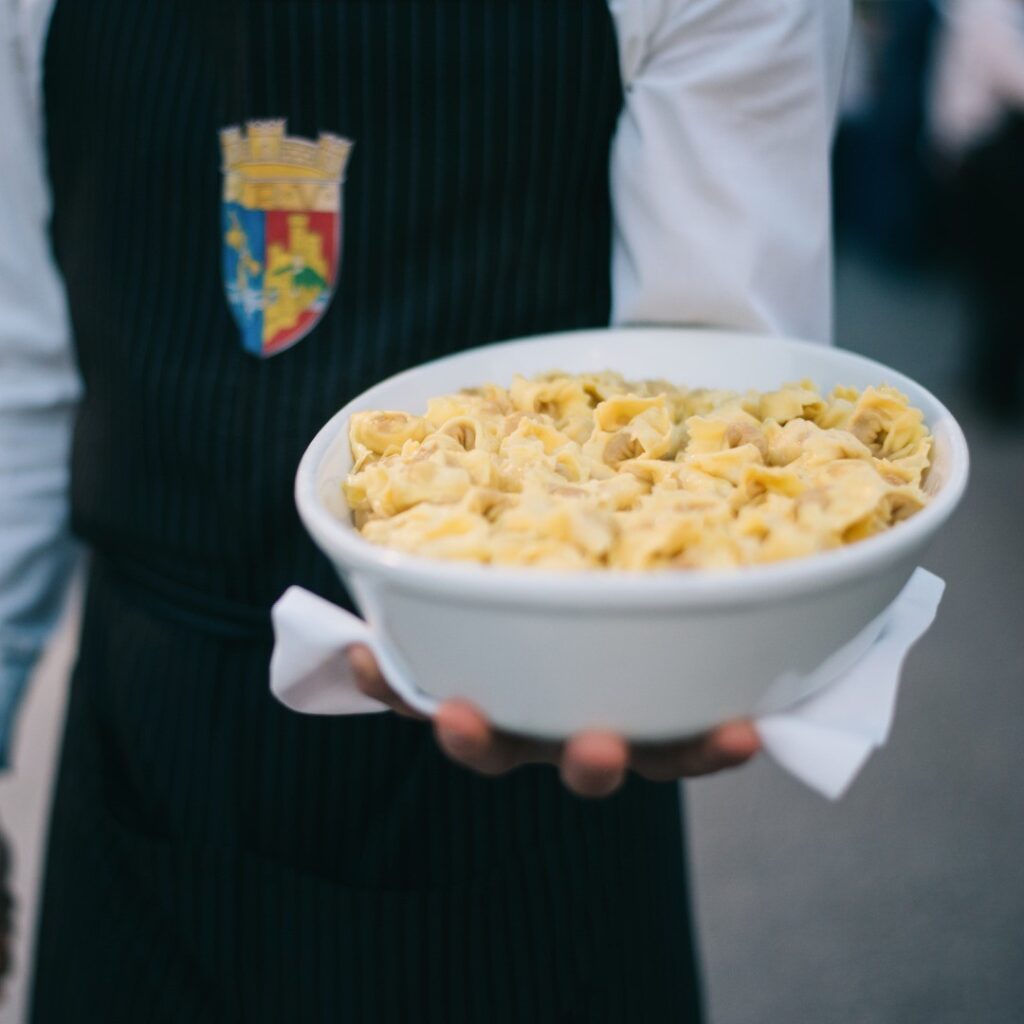 For the first time, the magical night in Borghetto will begin at sunset. This year the festival will open at 6 p.m. with an aperitif in the historical centre of Valeggio sul Mincio. Piazza Carlo Alberto will be transformed into an elegant lounge for the occasion. While tasting some of the local delicacies, such as the sparkling wine 'Generale' from the Predomo winery and Monte Veronese DOP cheese, you will be able to watch the expert hands of the chefs preparing the Nodi d'Amore live. All accompanied by lights, colours, and music.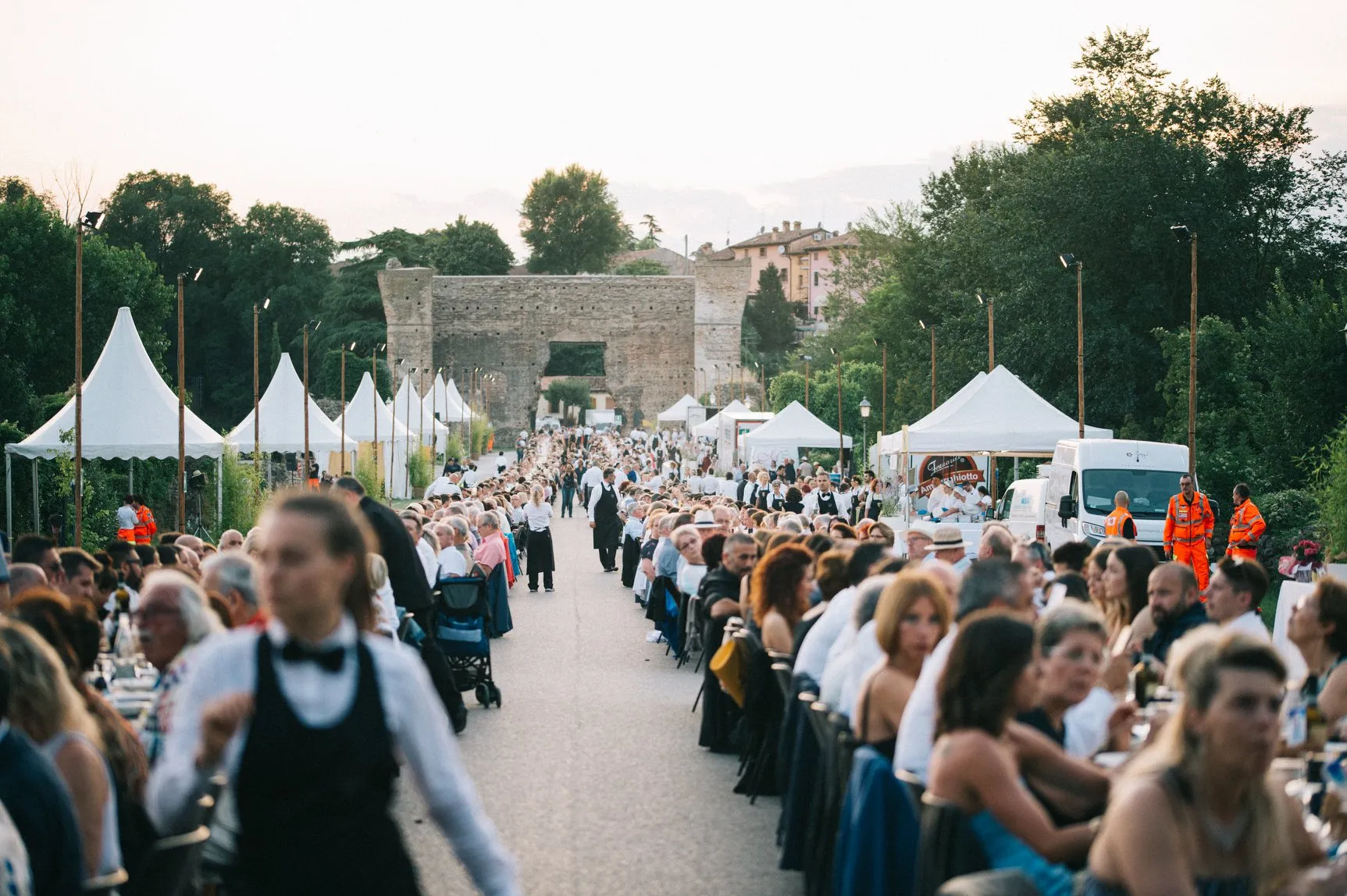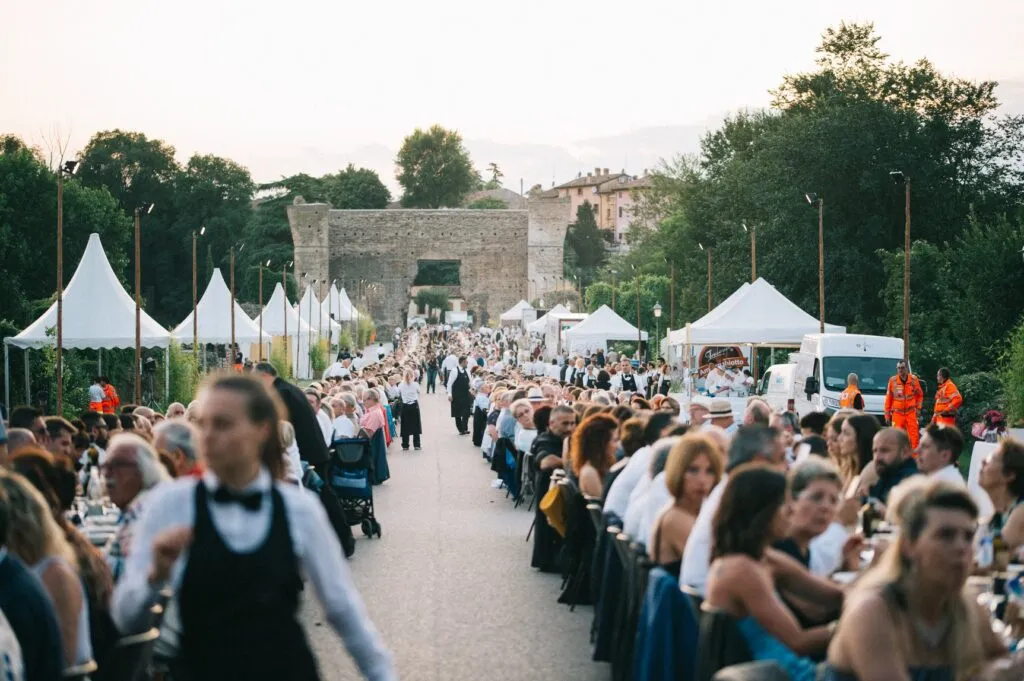 At 7.30 p.m. the majestic Visconteo Bridge will be opened, which can be reached by crossing the romantic gardens of the Borghetto, on foot or by taking one of the shuttles/trains that will depart from Piazza Carlo Alberto and the car parks. On this occasion, before dinner, there will be a historical re-enactment with all the protagonists of the legend of the knot of love: the nymph Silvia, in love with the brave captain Malco, the Count of Virtue, the jester Gonnella and the jealous Isabella, accompanied by their court. The event ends with a light show and the presentation of a themed gift to each guest.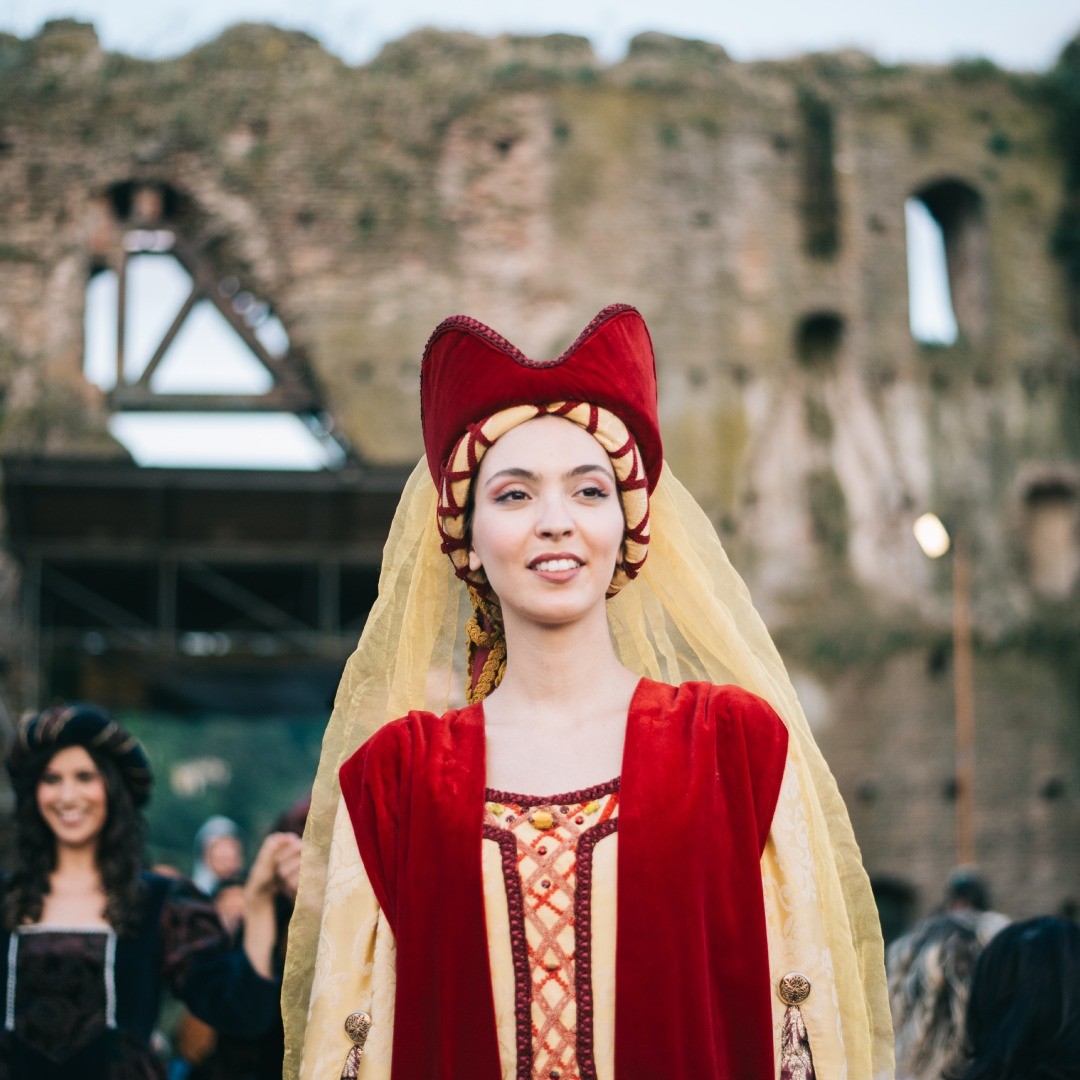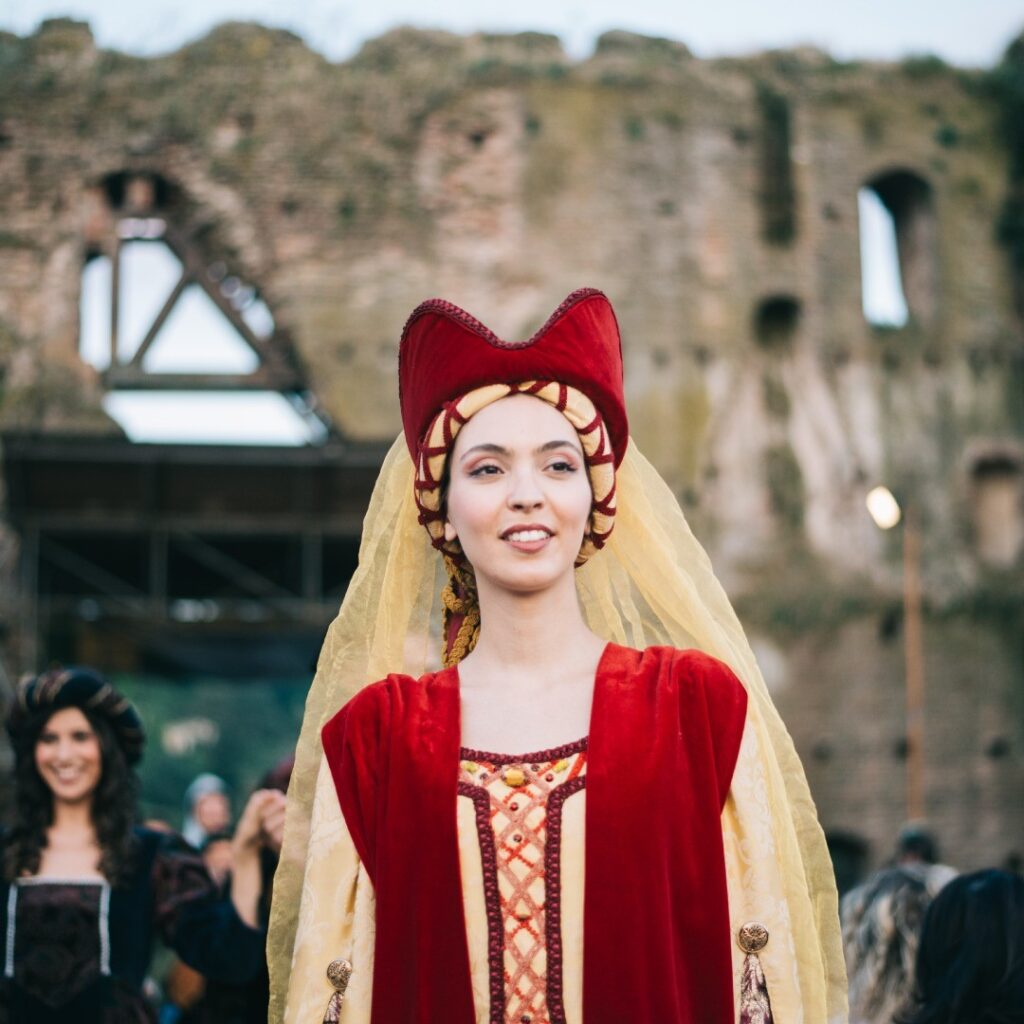 The Nodo d'Amore event is the result of a collaboration between the master goldsmith Alberto Zucchetta, honorary citizen of Valeggio, and the Association of Restaurateurs. The fifteen participating restaurants are the guardians of the Nodo d'Amore recipe and at the same time ambassadors for the preservation of the bridge, a true jewel of the Veronese territory. In fact, in collaboration with Save the Bridge, a conference and lunch have been announced to raise funds for structural interventions.