Fiab (Federazione Amici della Bicicletta – Federation Bicycle's Friends) has created an online map that summarizes the main bike paths of Verona (HERE the link to the site). These are five routes that connect Piazza Bra to some of the strategic points of the city.   
It is not a novelty that traffic in Verona has undergone changes lately. First, work on the new road network, which is forcing citizens to find new alternatives to the roads they have been following for years. Then, the numerous events hosted by Verona must be added. The logical consequence is a traffic concentrated basically in the times at start and end of office hours. However, there is an alternative way to move around the city that allows you to avoid queues, save gas and, above all, save patience: the bicycle. The means of transport that, in view of the summer, becomes even more inviting.
Fiab has therefore created on Google Map a map that includes five routes. The goal is to facilitate the movement of those who already use the bicycle but also to bring to this means of transport as many people as possible. In fact, the routes cover the main areas of the city and therefore can be used both for those who need to go to work or school, and for tourists who want to visit Verona with calm.
The starting point is always Piazza Bra, from which the paths branch off to reach the five key points: Borgo Milano and Borgo Nuovo, Avesa, Montorio, Borgo Roma and Zai area.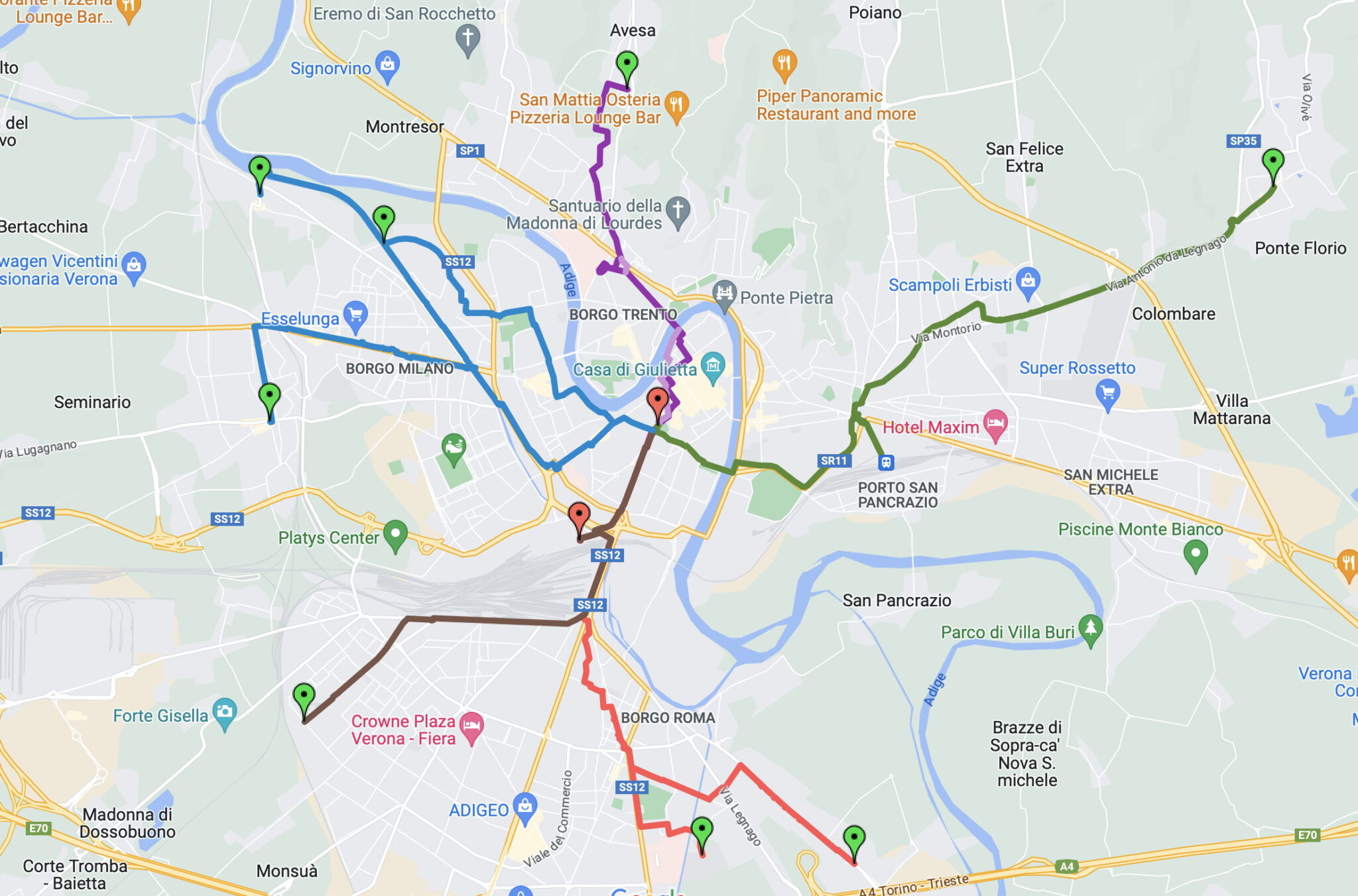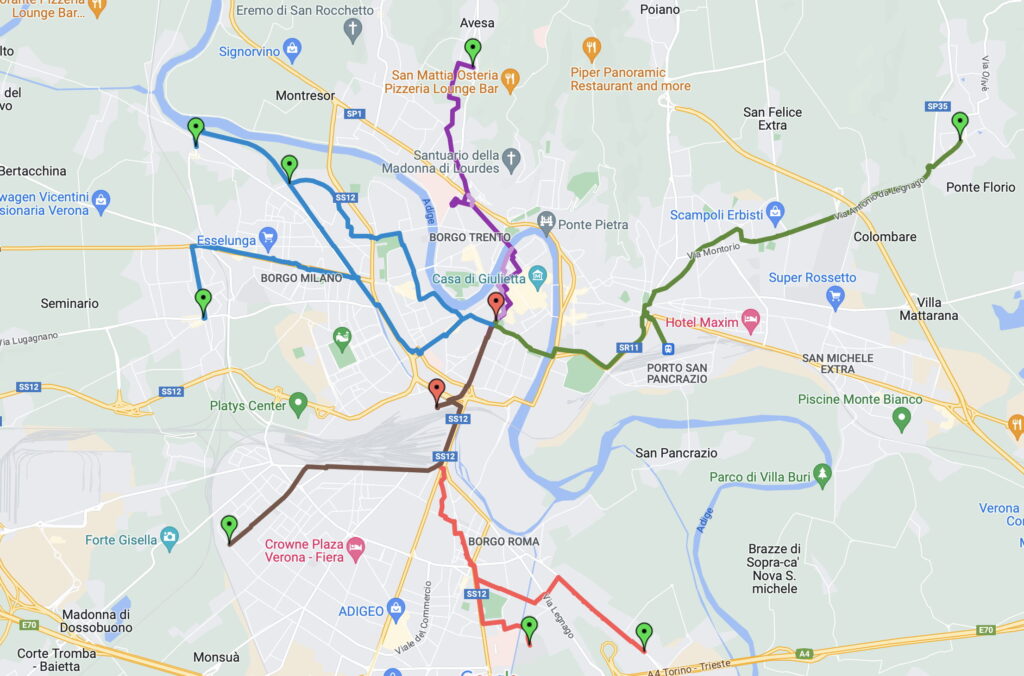 Once you open the general map for the first time, it will automatically save itself in your Google profile and it will then be at your fingertips if needed. In addition, by clicking on the left section, there are several options that facilitate cycling. For example, you can choose to display a single route, or even search for the place where you are (by clicking on the search button always in the red drop-down on the left) to find the nearest cycle paths. The creators of the map also provided some information on the individual routes, such as the distance in km, the maximum height that can be reached and the accumulated climbs and descents.
And in addition to the possibility to print it, the online map can be easily used by your smartphone, where you can enlarge the streets to read the name. But the most useful aspect of the project is the fact that it relies on Google Map. The platform is already full of information of all kinds and allows you to see if on the route there are bars or restaurants, monuments to visit or museums, all accompanied by opening and closing times.
It is therefore an invitation to take up that bike left in the dust of the cellar and finally live Verona, even from outside the car.