In South Tyrol, historical parades, chestnuts, Kraften, and new wine take center stage. From September 15 through the end of November, it is Törggelen time and Klausen, the city of artists, transforms into an open-air bar.
Törggelen is one of the most anticipated seasons in the Eisack Valley. Klausen's streets are decked out to welcome autumn with its delicacies; the old town transforms into a stage for parades in period costumes; and traditional gastronomy joins the festivities with typical meat, sauerkraut, or sausage menus. Törggelen becomes the ideal time to learn about South Tyrol and its customs, and, in between hikes and visits, there is no shortage of sweet Krapfen, fried and filled with jam, poppy, or simply coated with powdered sugar.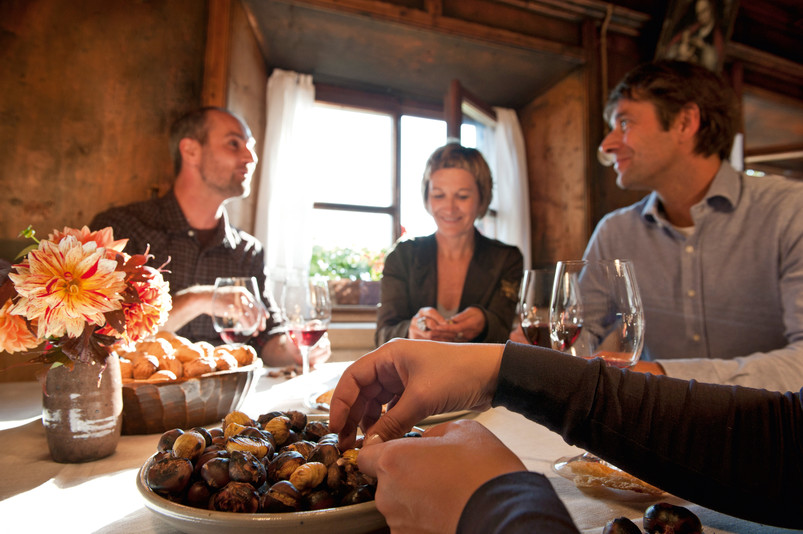 The tradition of Törggelen has a long history behind it.
Indeed, during this time of year, producers and innkeepers traveled from all over Italy to visit the wine-growing regions of South Tyrol and sample the Novello wine, that is, the newly bottled wine. For others, Törggelen was a more regional ritual—a gathering of wine farmers from the valley level and cattle breeders from the mountains.
Everyone would meet in the Eisack Valley's rural Stuben to sample the new wine production along with roasted chestnuts, meat dishes, sausages, and other regional favorites. To keep the tradition alive, those moments are recreated throughout the valley until today, always accompanied by parades in traditional costumes.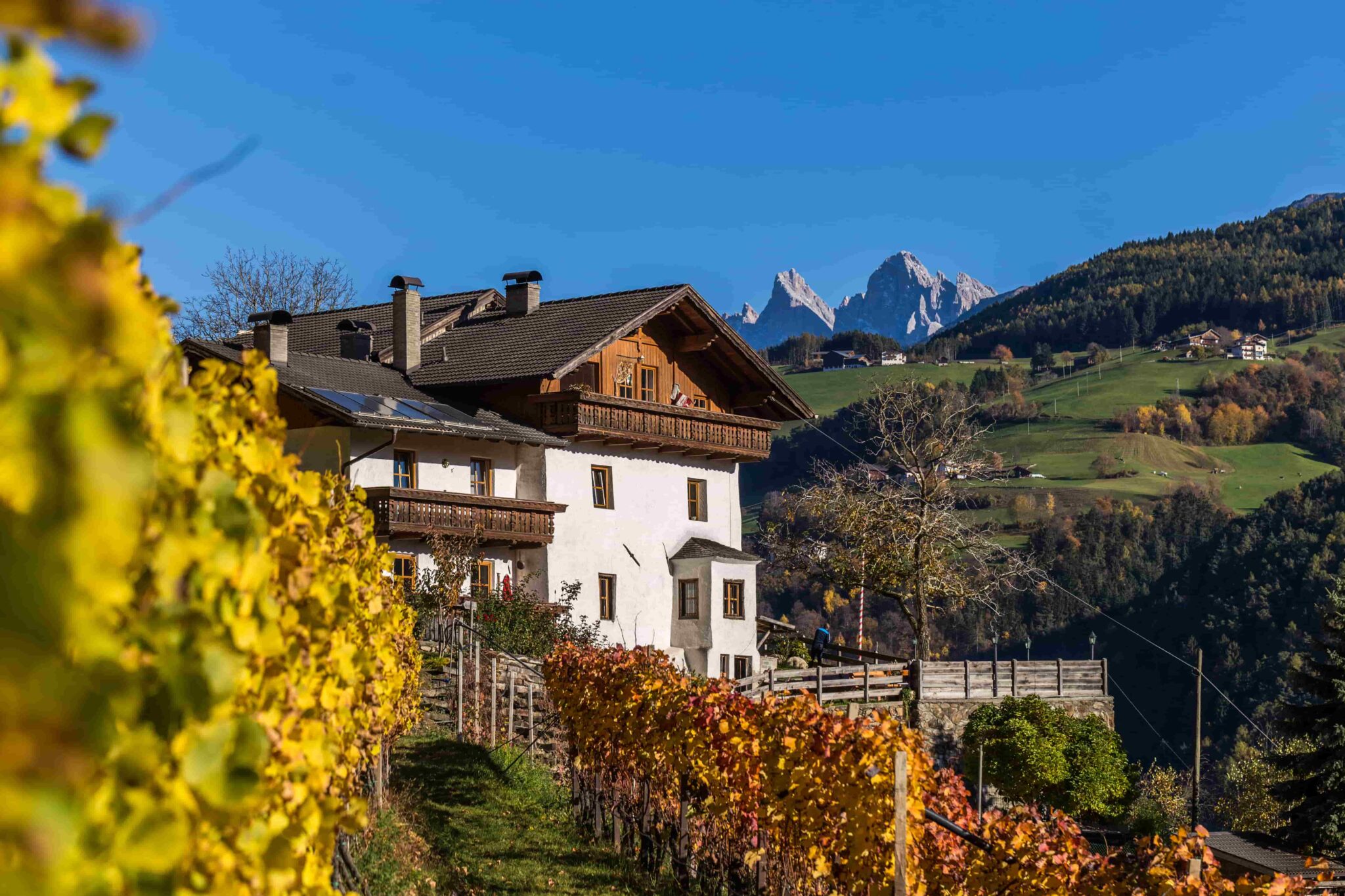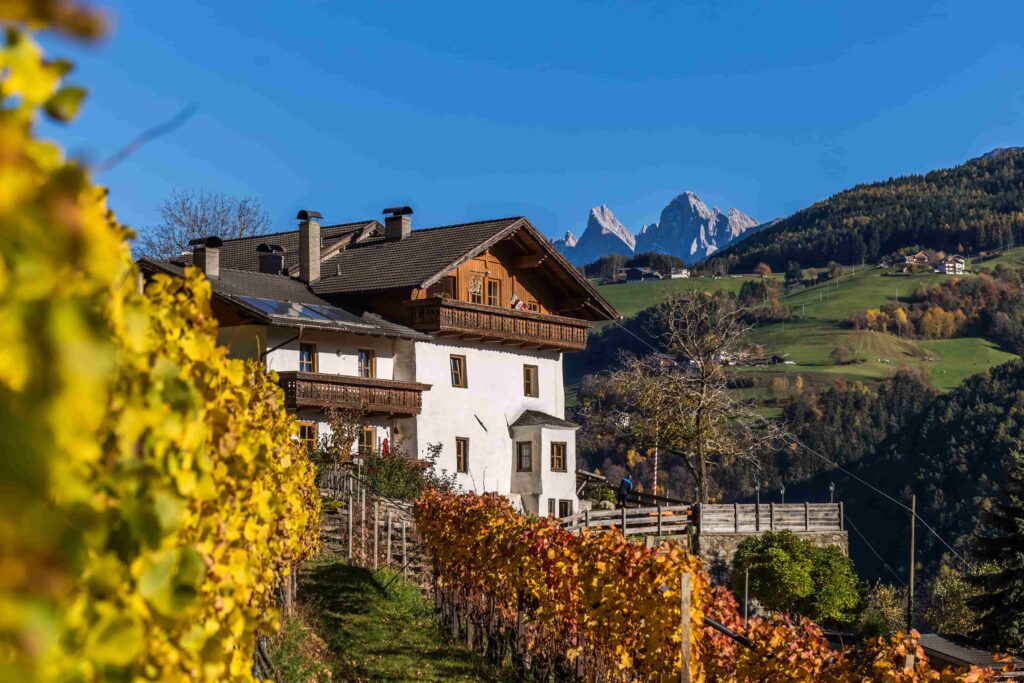 From September 15 to 17, the Törggelen Festival opens with the crowning of its queen.
The festival formally begins on Friday with the crowning of the Törggelen queen, who is chosen from among the local girls, and continues throughout the exciting days. On Saturday, for example, performers of the traditional Tyrolean Schuhplattler dance will transport you back in time, while the historic parade will take place on Sunday.
Törggelen's tradition, however, does not conclude with a single weekend; events will continue for several weeks to celebrate the fall fruit. For example, in Feldthurns, "culinary weeks" are being planned on the chestnut route and at places dotted along the 3,300-tree trail. The Chestnut Festival will be held on the path from October 13 to November 5.
The Chestnut Trail is one of South Tyrol's best-known thematic routes. It begins in Varna near the Novacella/Neustift Abbey and continues 60 kilometers to Roncolo Castle near Bolzano/Bozen. Throughout the year, it hosts the "Keschtnigl," a program of hikes, guided tours, and concerts, all of which are coupled with tastings. The "Niglsunntig," a major festival in the middle of Velturno during which local associations provide chestnut specialities, is the highlight of the celebrations. Highlights include the lighting of the chestnut fire on Friday, October 13, and the Törggelemarkt in the courtyard of Feldthurns Castle on Saturday.