For many tourists, but also for citizens, Christmas in Verona is dominated by the famous and much-discussed Stella Cometa (Comet Star), which is erected every Christmas in front of the city's symbolic monument, the Arena of Verona, and by the Christmas markets set up in one of the most characteristic squares of the historic centre. All this until last year. Christmas 2023 could even be without these two elements. A third element, which has dropped off the radar in recent days, is also the famous Hard Rock Café that was opened in Verona less than two years ago: closed.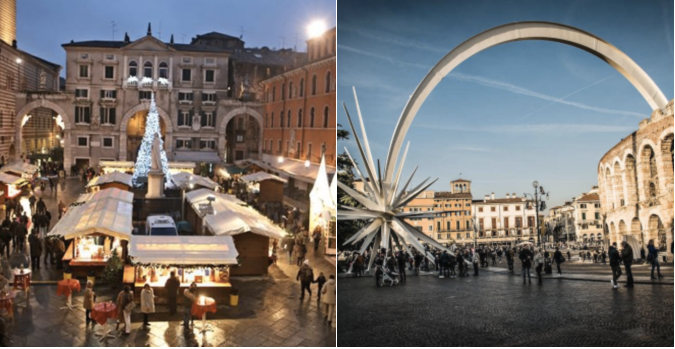 Keeping the headlines in the city of Juliet these days is in fact the theme of the Christmas markets, as well as the Comet Star traditionally installed near the Arena during the festive period. In both cases, in fact, possible novelties are being heralded that the new administration led by Mayor Damiano Tommasi is considering.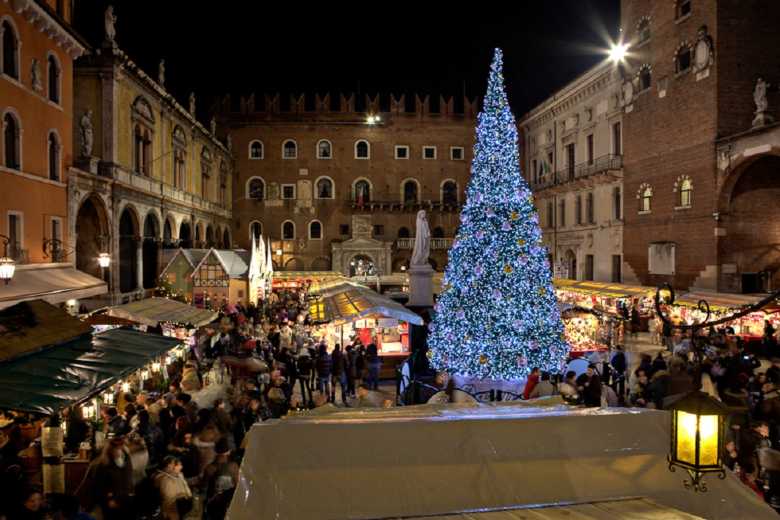 Although there has been no official announcement to date, the incident that took place during the dismantling of the Comet Star has undoubtedly left its mark, and it is likely that things could change in the future in order to better protect the historical monument. Similarly, the distribution of the Christmas banquets, loved by some and fiercely opposed by others, could be the subject of a review. No longer in Piazza dei Signori? Where then? At the Arsenale or along the Adige river, and why not in Piazza Bra? Questions for now, Hamletic if you like, without answers.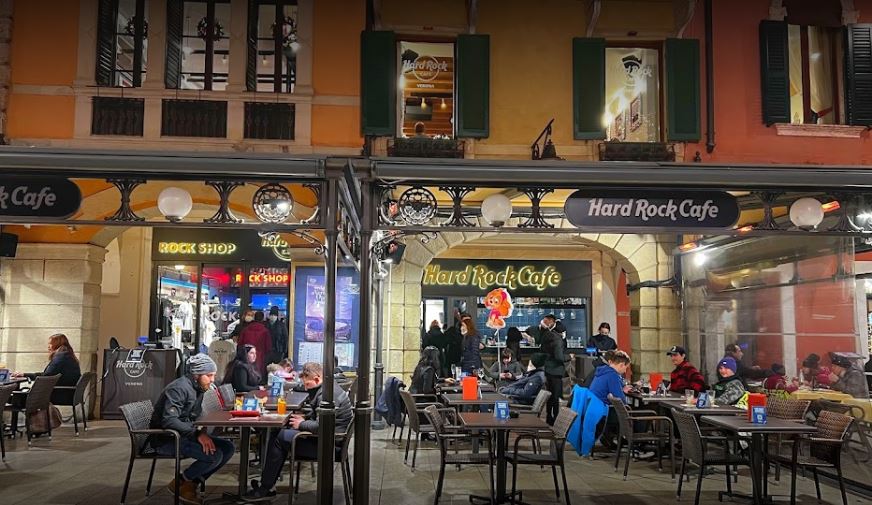 Bye bye…Hard Rock Cafè!
It was December 2021, two days before Christmas, when the Hard Rock Café arrived in Verona, in Piazza Bra. Two floors, 350 square metres, plus, of course, the stalls in the square, memorabilia of singers, artists and musicians who have performed in the Arena or who have had a special relationship with the city in their careers. And 75 people hired from all over the province. Not to mention the iconic dishes of the venue and even the Verona Beat Local Legendary Burger, created specifically to pay homage to the town. Verona was the fourth Italian city to host a Hard Rock Cafe, after Rome, Florence and Venice. Less than two years later, the venue is no more, gone. Gone are the signs, gone are the classical references to rock music, gone is everything. In its place, a cocktail bar.