Created at the end of the 19th century, this sweet delicacy – Colomba "dove" – is typical of Easter period in Verona.
The dove was created in Verona at the end of the 19th century. Its origins go back to the breads of Egyptian and Greek tradition, which then continued with the Roman tradition and had magical and votive functions. These traditions, with a different meaning, were maintained with Christianity and at Easter sweet breads began to be kneaded in Verona. In the second half of the nineteenth century, with the introduction of brewer's yeast to replace natural yeast and with progress, baking techniques became increasingly refined with the addition of almonds, hazelnuts and candied fruit.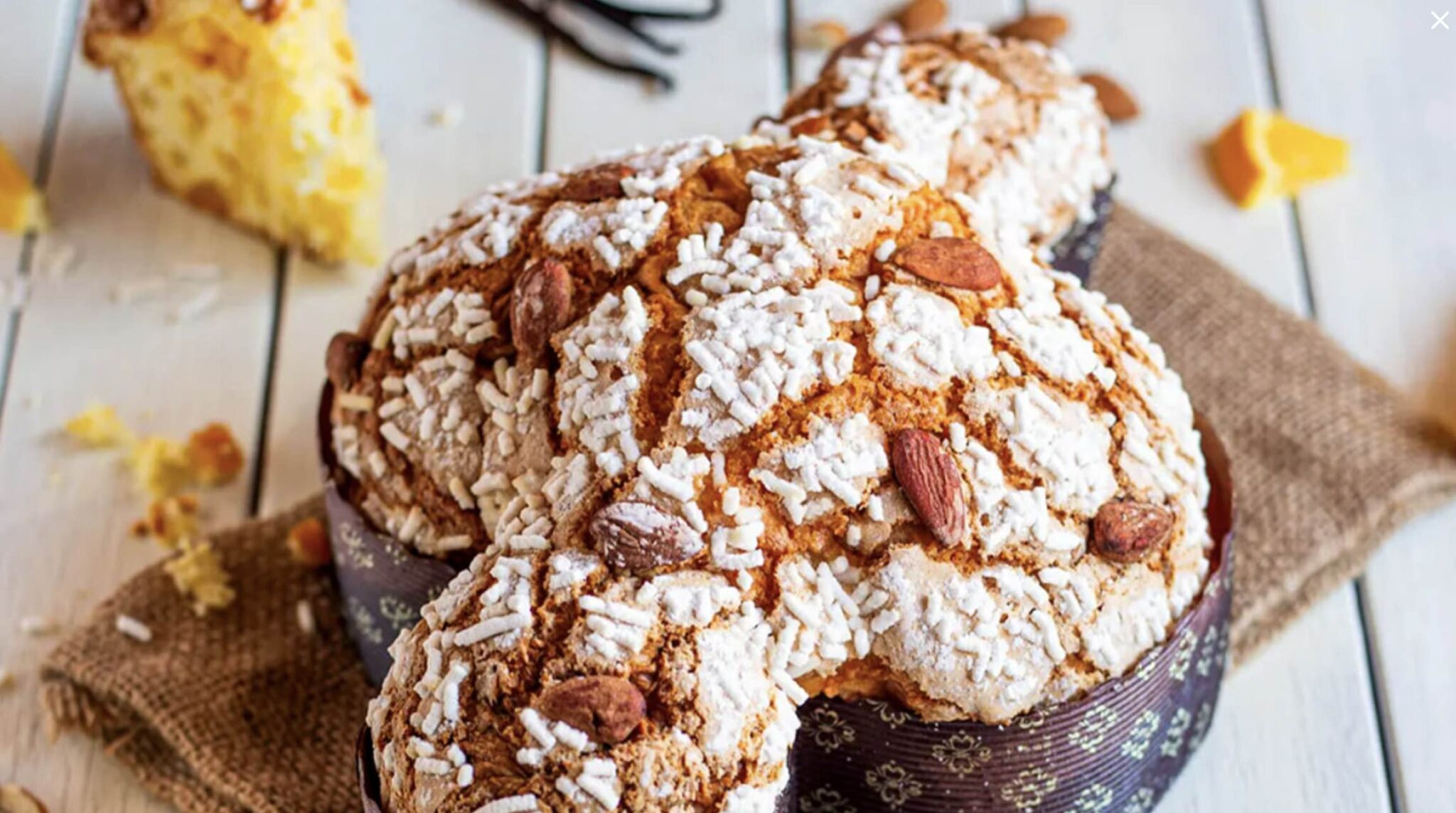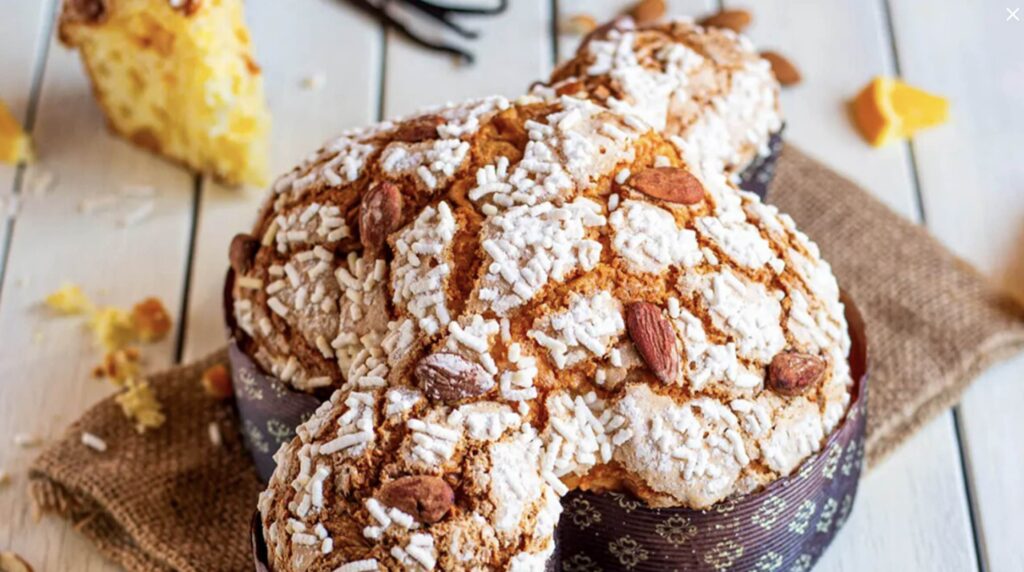 One of the peculiarities of the Colomba is its shape. This is reminiscent of the animal that gives the cake its name and which, according to Christian tradition, is a symbol of peace and prosperity: two values that are perfectly embodied by the Easter holiday.
The 'Colomba Pasquale di Verona' is the expression of a high level of handicraft. The ingredients, according to the 'Atlante dei prodotti agroalimentari tradizionali del Veneto', are: flour, sourdough starter (apple juice, flour, water), egg yolk, sugar, butter, honey, salt, vanilla, cocoa butter, almonds, hazelnuts, egg white, corn starch, candied fruit.

All the ingredients are kneaded three times and left to rise. At the end, after about 45 minutes of resting in the cellar, the 'Colomba' is cut into pieces and, after more than 10-12 hours of rising, it is glazed with almonds, ermelline hazelnuts, starch and egg white and then baked in the oven. It is usually served with sweet sparkling wine.