For the first time, the Upper Adriatic, famous for its camping, has risen to the top of the list of Italy's most visited maritime destination. Already in April, favorable data revealed unprecedented attendance at Veneto campsites during the Easter vacations. And among the destinations of those who choose to go on holiday by camper, Verona plays an important role.  
The city of Verona has a camper area open all year round in the district of Porta Palio, in Via della Bona. The Stravagante Hostel and the Mangiabottoni restaurant are also close to the motorhome parking and provide some services to vacationers.
Stravagante Hostel and Mangiabottoni between art and social
The Stravagante Hostel – literally "the hostel extravagant" – is in Via della Bona 8, about fifteen minutes' walk from the historic center, also close to Verona Porta Nuova Station. In addition to hosting tourists through the rooms, it also provides services for campers stalled in the nearby area, such as hot showers and laundry from 9:30 to 17:00 Monday through Saturday.
But the Stravagante Hostel's most distinguishing feature is its vocation, which is somewhere between art and social. On the one hand, there is RAME: an artistic project aimed at the rehabilitation and cultural growth of locations that have been abandoned or forgotten by normal life. Koes, Luca Font, Peeta, and Lucamaleonte are four young artists who have revived parts of the hostel's walls through the languages of underground culture, graffiti, and street art.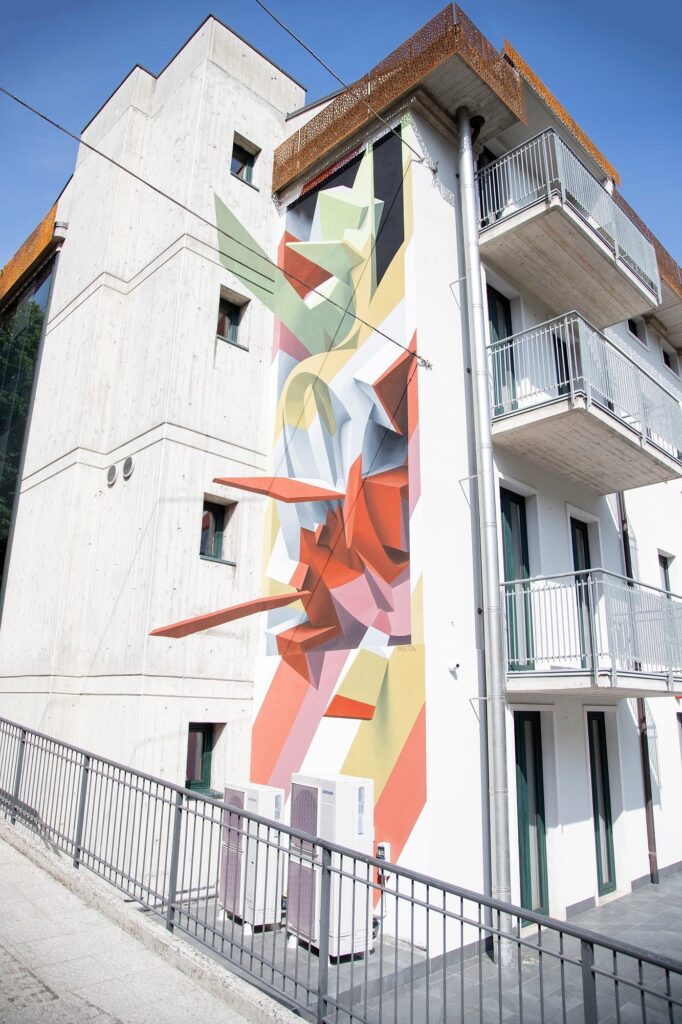 On the other hand, the social. About twenty young people with mild disabilities work in different fields, both in the hostel and in the respective restaurant. This initiative was born not only to give them a job opportunity but also, and above all, to create social inclusiveness. In particular, the restaurant Mangiabottoni – which translates as "eat buttons" – was born from an idea of Emanuele, who decided to give it an "extravagant" name, just like the hostel, because during his first day of internship, an autistic boy ate all the buttons of his shirt. Today, in honor of that guy who brought Emanuele to the world of social, there is the Mangiabottoni, where boys and girls work as waiters, dishwasher, but also assistant cooks flanked by volunteer chefs.
Useful information
The hostel is a unique structure that has thirty beds with rooms with private bathroom, air conditioning, TV and free Wifi. There are rooms of different types: private doubles, doubles with balconies, triples, and there are also two dormitories, one male and one female.
The reception is open from Monday to Saturday from 09:00 to 18:00 and on Sundays from 09:00 to 12:00. Check-in can be made every day, except Sunday, from 14:00 to 18:00. In case of arrival after the closing time or Sunday arrival, on the day of check-in, the staff will provide everything necessary to enter independently free of charge through a numeric code to be typed in the appropriate pad.
As for the services, accessible also by people using the motorhome area, the prices are 3 euro for hot shower, toilet at 1 euro, washing machine at 3,50 euro, dryer at 1,50 euro.
You can book by email by writing to stravagante.hostel@aias-verona.it.