On Monday 4 September at 8 p.m. the 'Gran Galà of Romeo and Juliet' in Piazza Erbe, the most romantic dinner of the year will take place in Piazza Erbe, the heart of Verona city. Eighthundred diners arranged in 150 tables in front of the majestic Palazzo Maffei.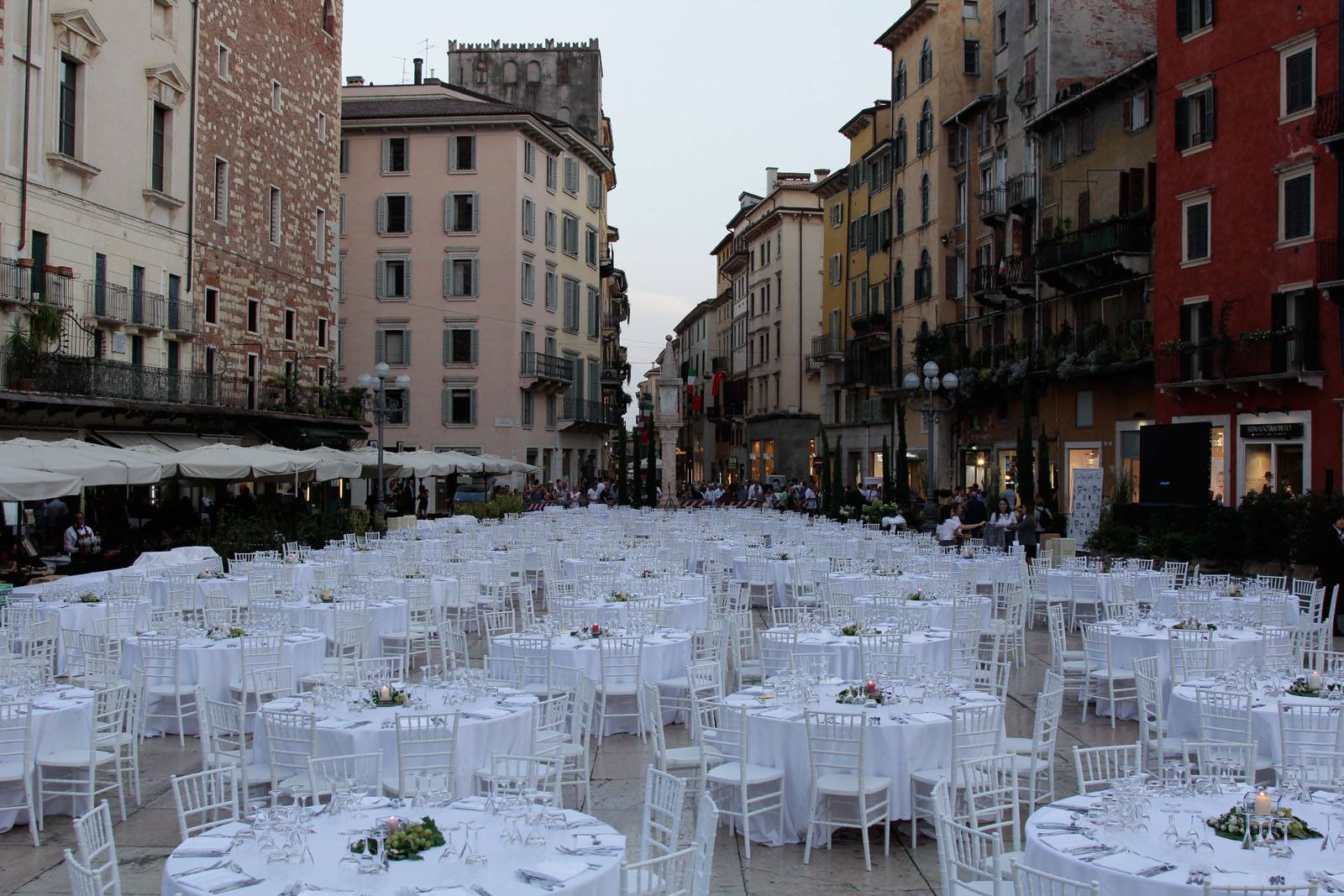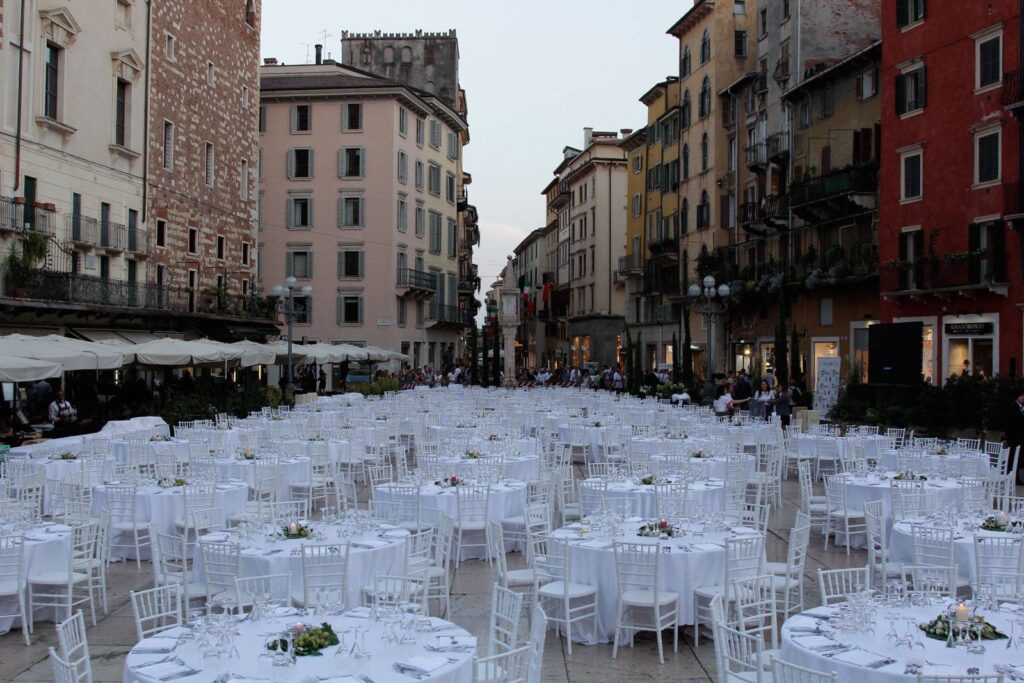 New in this edition will be the guided tours, which will in addition to a day full of events including the performance of Juliet's Kiss and the presentation of the Premio alla Veronesità award. Each of the participants will be given a ceramic plate decorated by the young people of the La Trottola social cooperative. A moment of tourist and cultural and historical promotion of the city with tasting of typical products of the territory and the Veronese tradition.
Alongside the historic restaurateurs present at the past seven editions, the list is still open of those who wish to participate the initiative. To do so, please write an e-mail to info@veronesinelmondo.eu no later than no later than Wednesday 12 July. The ticket price is 100 euro per person, which can be purchased in participating restaurants. In the event of bad weather the initiative will be held in participating restaurants.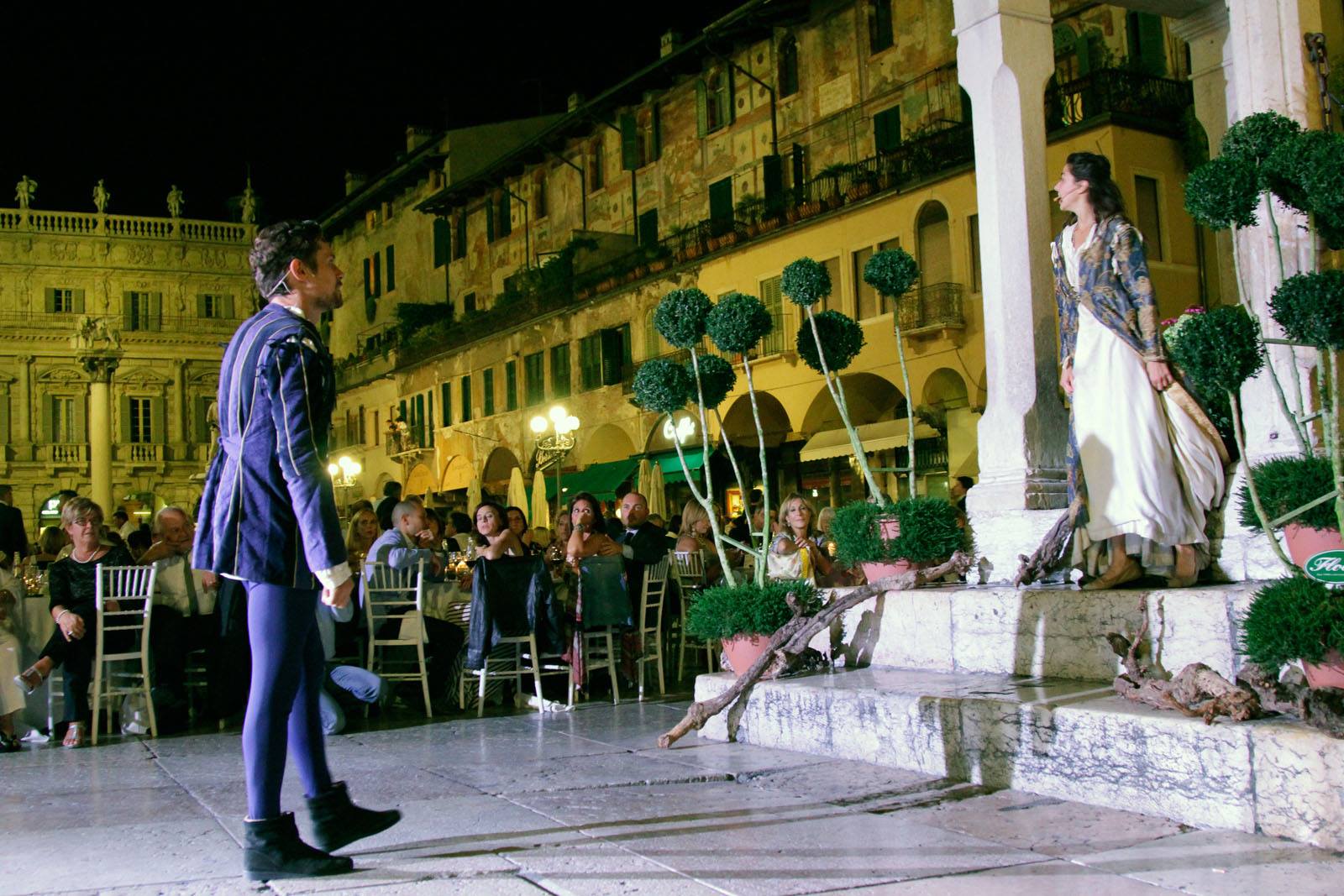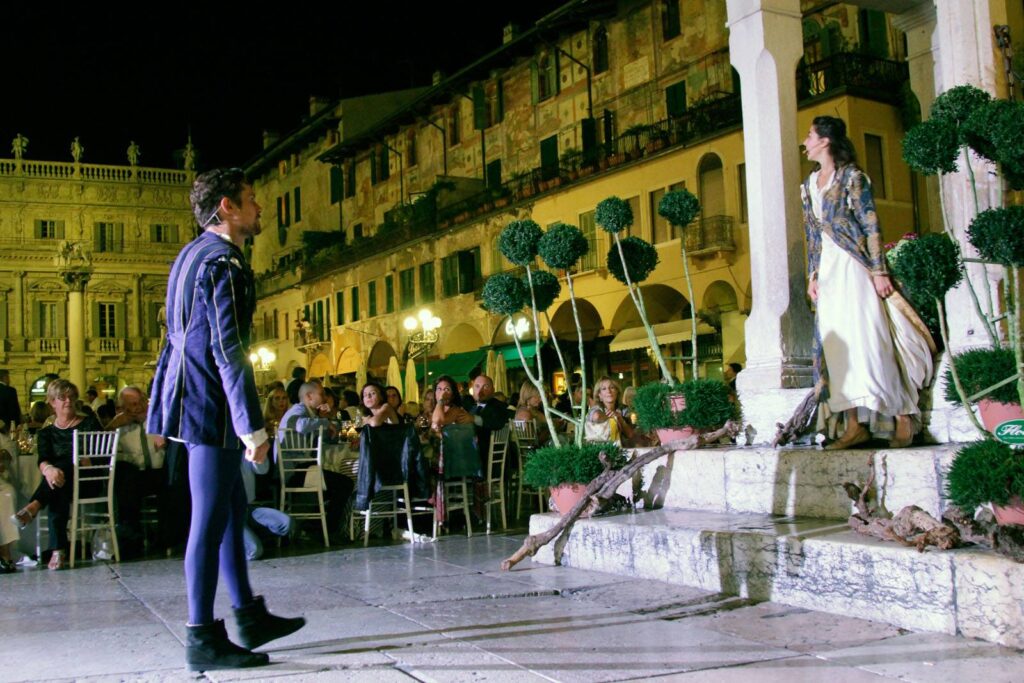 The event is organised by the association Veronesi nel Mondo – Veronesi in the World – with the Municipality of Verona and is sponsored by Confcommercio Verona, Confesercenti Verona and the collaboration of the Comitato per Verona.