Adopting a beehive, preserving biodiversity, and supporting small businesses and the local economy are the goals of the 3Bee Box, which already has 200,000 active users and over 200 linked stores. And now the company comes to Verona, at the tobacco shop Piubelli Miriam in Caprino Veronese.
Adopting a beehive 4.0 
High-Tech is the name of the hive that people can adopt and consists of a network of IoT sensors monitoring the bees health. Essentially, the box lets you monitor the hive via an app that also delivers updates from the biodiversity farmer, photos, and videos of the bees. 
The beehives of biomonitoring are located within the Oasis of Biodiversity, or urban and agroforestry protection areas with shelters for pollinators and native flora. These places, in addition to being certified thanks to technology and traceable impacts, are obviously cared for by farmers and are often supported by public bodies and companies as well as citizens.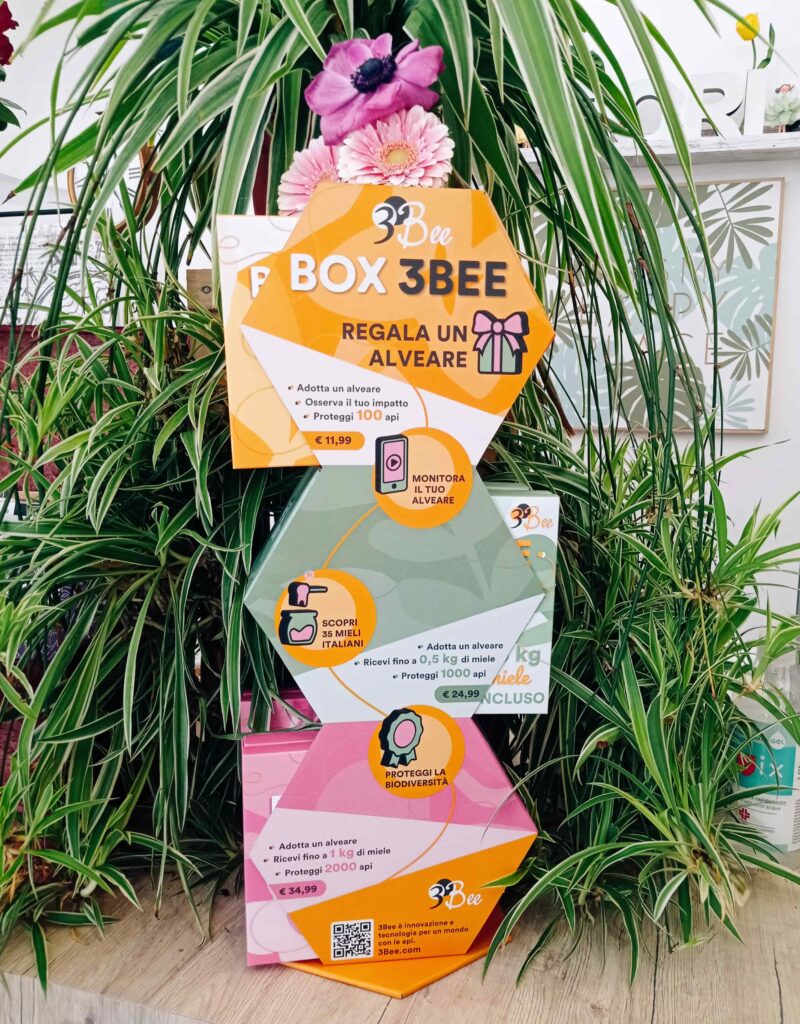 The protection of biodiversity 
3Bee is a climate tech firm that is a leader in biodiversity protection, having developed a network of over three thousand beekeepers and regenerated over forty thousand hectares through innovative projects that use advanced technologies. Spectrum, a high-tech breakthrough dedicated to the automatic monitoring of fauna and, in particular, pollinating insects, employs artificial intelligence to recognize the type of animal. But also Flora, a technique for analyzing plant biodiversity created in conjunction with ESA.
In addition to biodiversity conservation, the project's goal is to promote small enterprises and the local economy. Indeed, the Veronese tobacconist was chosen specifically as a small business with the goal of building a community of biodiversity store ambassadors dedicated to the cause.
As we look to the future, the next generation of 3Bee boxes will soon be available, allowing users to adopt nectariferous trees this time around, further increasing the project's impact and turning it into a tangible item.