Since the beginning of 2023, coast guard servicemen have carried out 98 rescue operations on Lake Garda, and in the run-up to the August 15 bridge, they have launched an awareness campaign in several municipalities. The aim is to draw attention to safety for swimmers, sportsmen, and boaters to reduce accidents and illnesses in the water.
The Coast Guard's awareness campaign
These are info point gazebos placed in areas of greatest tourist flow. At the info points, there are banners in Italian, English, and German in which important advice is given to tourists who, in need, can also turn to the military personnel present with excellent knowledge of English.
The videos are part of the Safe Sea/Lake 2023 initiative, and the gazebos for the moment are located in the towns of Salò, Desenzano, Sirmione, Toscolano Maderno, Lazise, Garda, and Torri del Benaco. In the coming days, info points will also continue in the municipalities of Peschiera, Malcesine, Limone, Torbole, Riva del Garda and Tignale.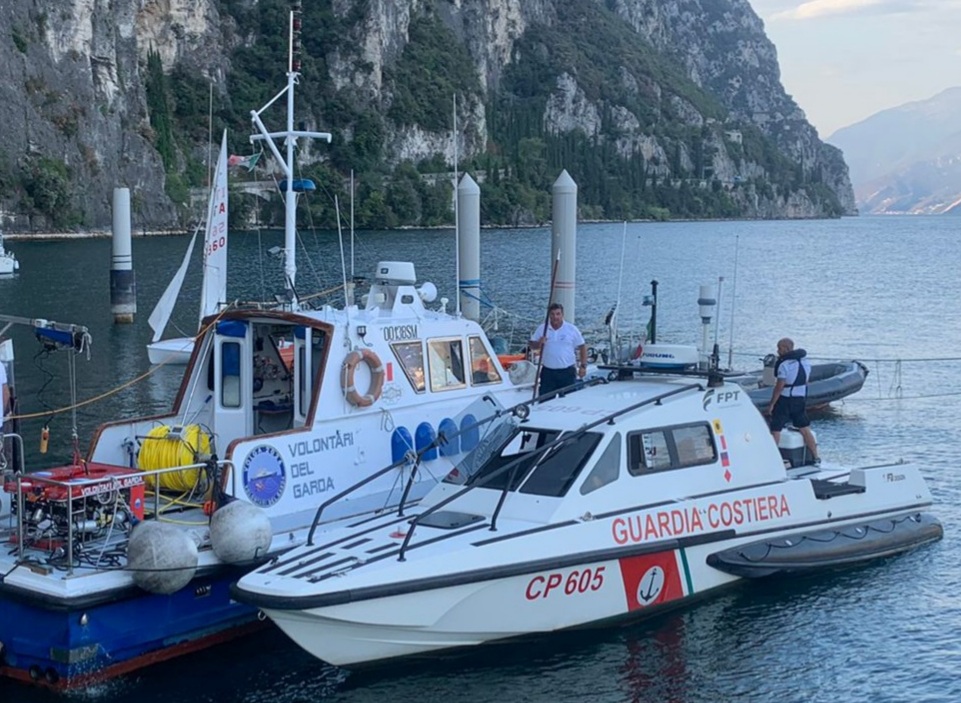 Useful tips for boaters
Remember that safety starts at the dock. Before going out to navigation, please check:
That you have enough fuel for the outward and return journey, taking into account any unforeseen circumstances that may arise at sea.
The state of charge of the batteries, any.and the functioning of the radiotelephone, fi any
The safety and marine equipment, the equipment on board in relation to the navigation to be carried out and the number of persons on board
Have the engine's efficiency checked regularly
Always check the weather conditions on the route to be taken
Be aware of any obstacles to navigation (shoals, semi-submerged rocks, currents, etc.)
Inform family members, friends or acquaintances of the navigation you are I undertaking, including the expected time of return
Switch off the engine and use the oars when you are within 300 metres of the beach or in areas of water where bathers are present.
Never carry more people than the boat is licensed for and distribute the load well on board.
Respect divers' buoys (red flag with white diagonal stripe) by slowing down and passing at least 100 metres away.
Check the safety regulations issued by local municipalities and authorities.
On Lake Garda the maximum speed limit is 20 knots during daytime and 5 knots at night-time beyond swimming waters
Always take a fully charged smartphone with you in order to be able to call the emergency number 1530 when in need of immediate help by the Italian Coast Guard