Three thousand visitors are expected during the Weekend del Gusto (Weekend of Taste) in Valeggio sul Mincio. The event that has enlivened the end of summer for years with tortellini, outstanding wine, and live music returns next weekend.
The annual event, organized by the Valeggio sul Mincio Proloco Association with Percorsi Association and the city's Municipality, celebrates local excellence throughout two days on Saturday, September 2, and Sunday, September 3. There will be zero-mile products that may be tested on site but also purchased at the stands, such as the unquestionable protagonists of the town, Tortellini di Valeggio, elegantly coupled with local DOC wines, but also honey and local cheeses.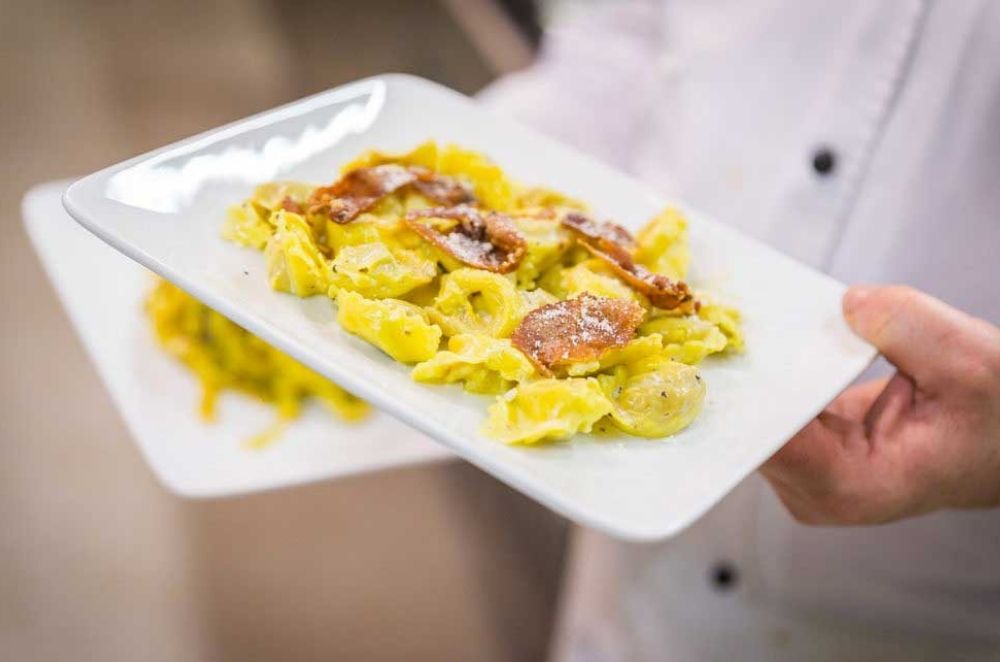 The Weekend of Gusto is also workshop, art and musical events
In addition to the iconic local dishes, the Market of Excellence will also include stands of handicrafts and chosen typical products, as well as some demonstration workshops where you can learn how to make tortellini. Musical events and historical-cultural excursions to explore Valeggio sul Mincio and its surroundings are also on the agenda. This year, there will also be an event within the event; the Art in the Court exhibition will bring a number of artists who will exhibit their works in some amazing private courtyards in the historical center that will be open to the public for the occasion.