The first international under-12 water polo tournament, "Città di Verona," has concluded. Monaco Natation of the Principality of Monaco won gold, and among the awards granted was the top feminine player award, which went to Giulia Bulgarelli from Verona.
The competition, organized by the sports association ASD Rari Nantes Verona, welcomed six teams of young athletes to Verona. There were foreign Sharks Lugano PN; AS Monaco Natation from the Principality of Monaco; and OS Ilioupolis from Greece, in addition to the Italians from Verona, Syracuse, and Genoa.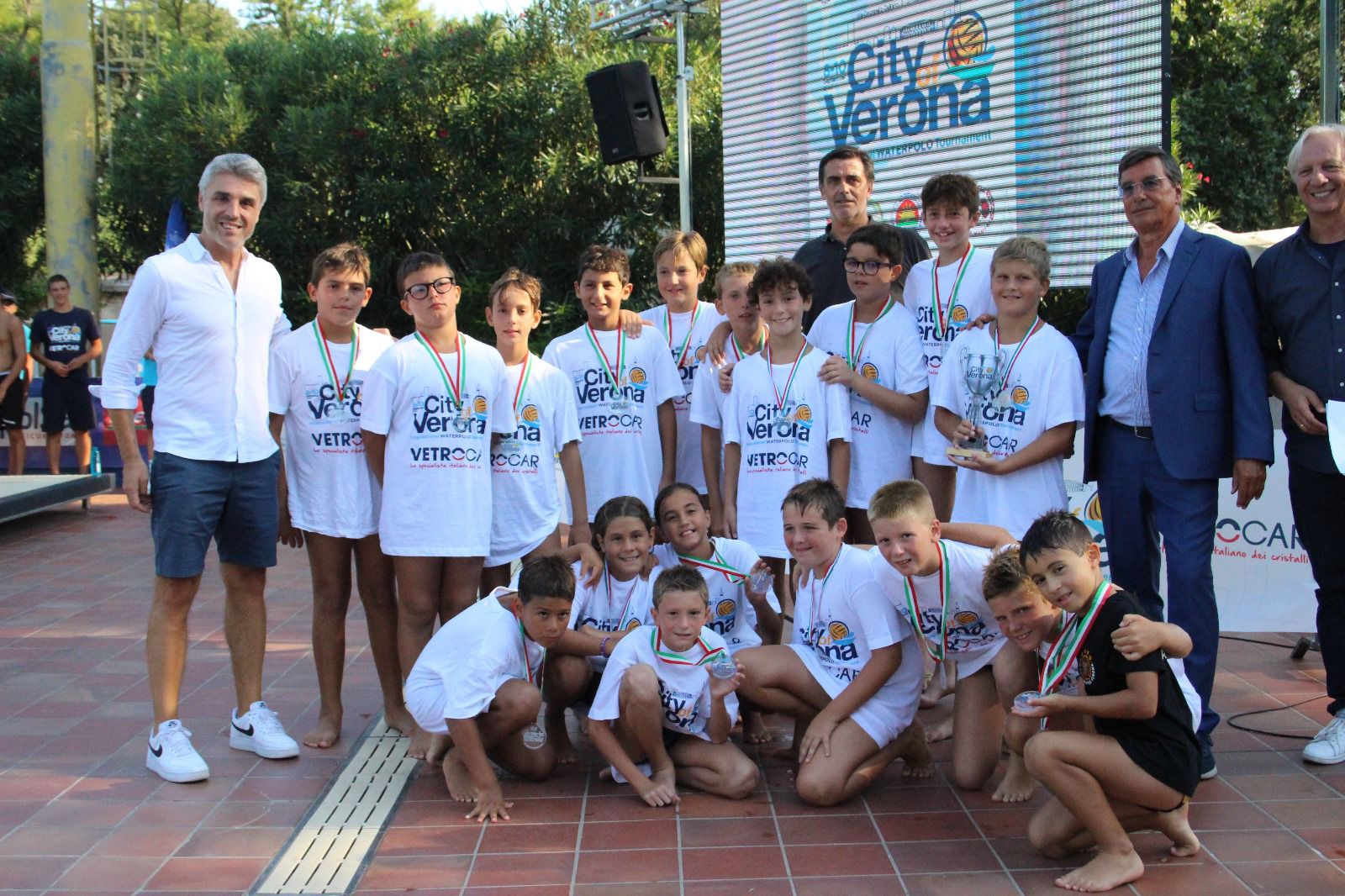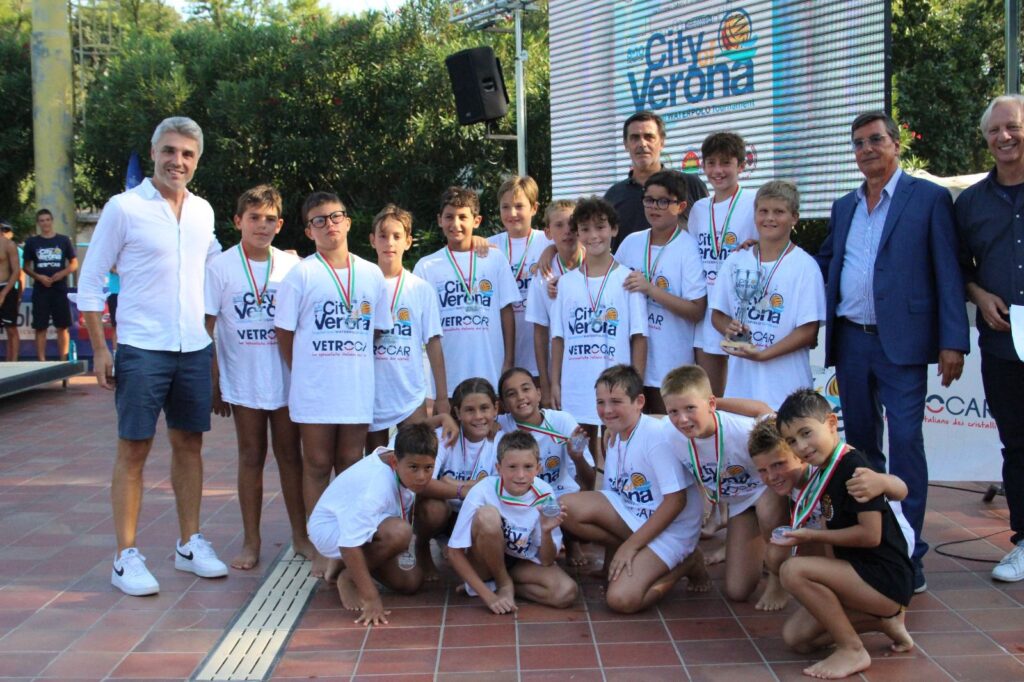 Results of the International Under-12 Water Polo Tournament
At the conclusion of the events, awards were also given to the best player, best female player, best goalie, best scorer, and youngest player. Giulia from Verona, born in 2013, was awarded the best female player.
As regards the final classification, the Lugano Sharks won silver and Ortiga Siracusa won bronze. Following them are the under-12s from Ilioupoli (Greece), Rari Nantes Sori, and Rari Nantes Verona.
"Città di Verona" was also an opportunity to confront, grow, and create friendship.
In addition to competitive games, the event aimed to provide youngsters with a personal growth experience. As a result, the athletes were able to explore Verona and its most famous landmarks while being guided by the Under 16s of Rari Nantes, as well as spend an evening at Gardaland, over the course of three days. Saturday afternoon, on the other hand, was dedicated to environmental sustainability, with a focus on the significance of not wasting water and a short presentation by Acque Veronesi titled "Save the Water, Save Life."