The 25th edition of the Polenta Fair kicks off on Thursday 12 October in Vigasio, at the sports facilities in Via Alzeri. The ribbon-cutting ceremony by the authorities is scheduled for 7 p.m., followed by a welcome drink and cake for everyone. Five marquees will be set up, capable of accommodating 3,000 people, with the 12 kitchens busy preparing over one hundred different courses all accompanied by the local polenta. Discover HERE the entire menu.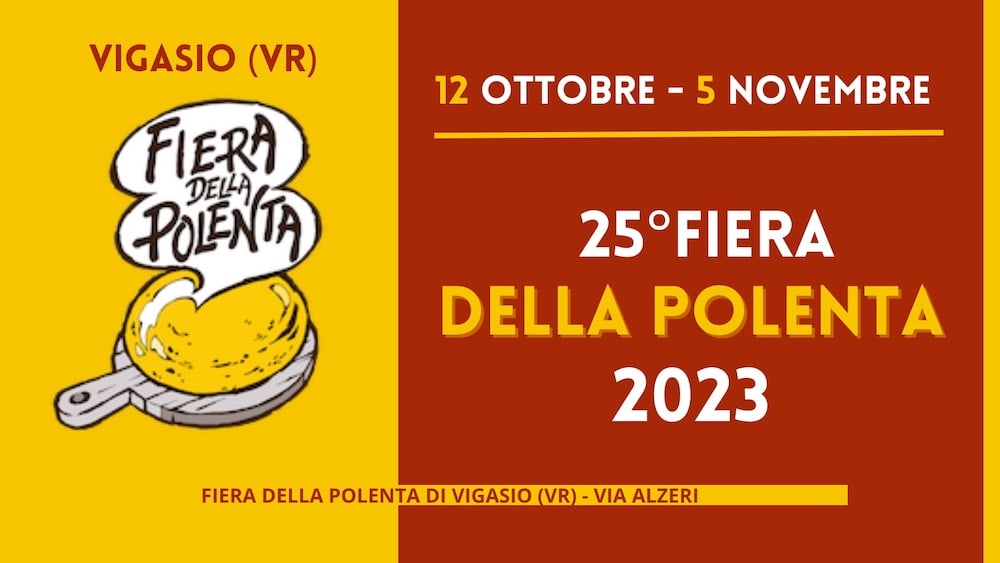 An event open every evening until 5 November. Saturday, Sunday and holidays for the entire day, offering shows, theatre, music, events and entertainment every day, always with free admission. HERE the events programme.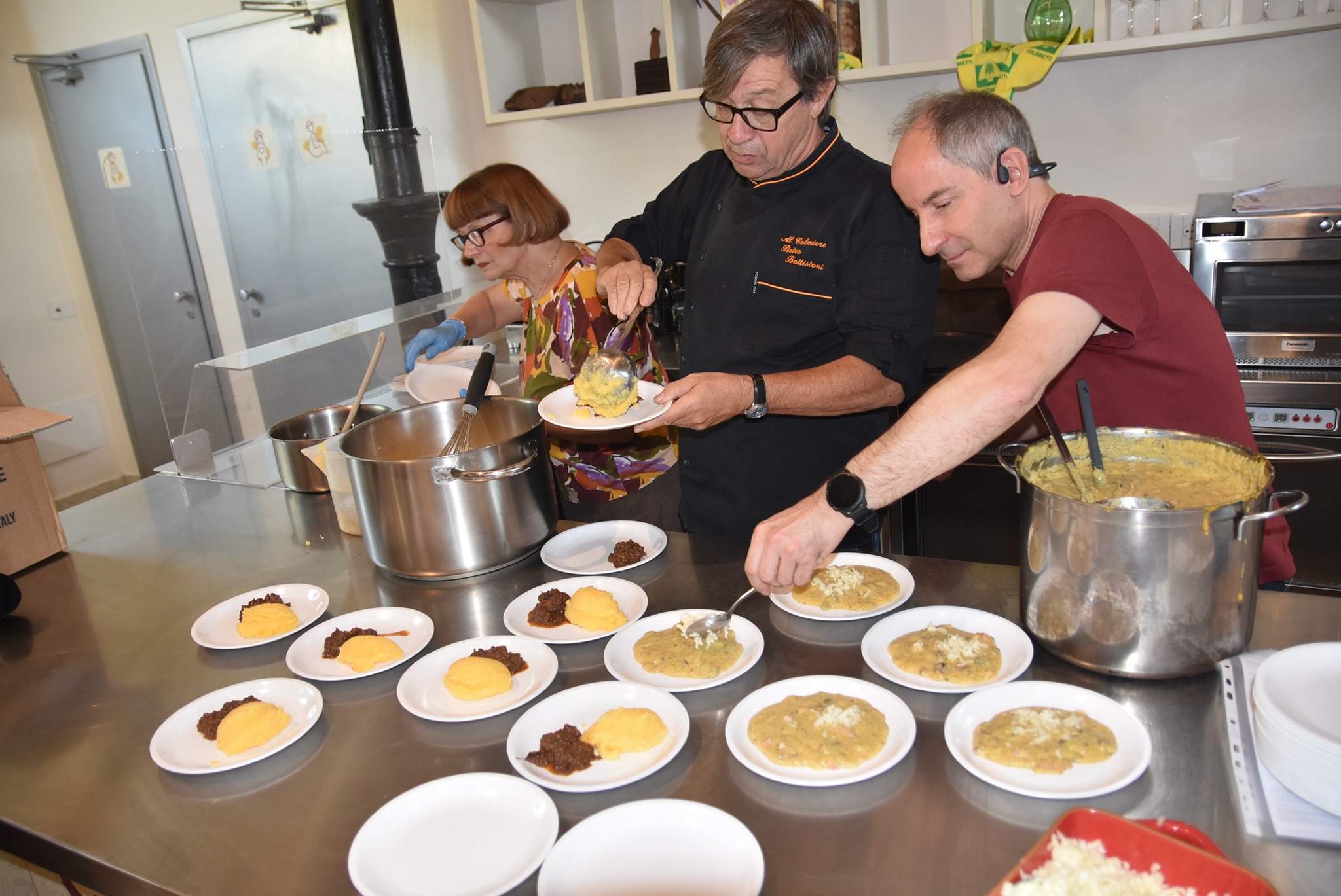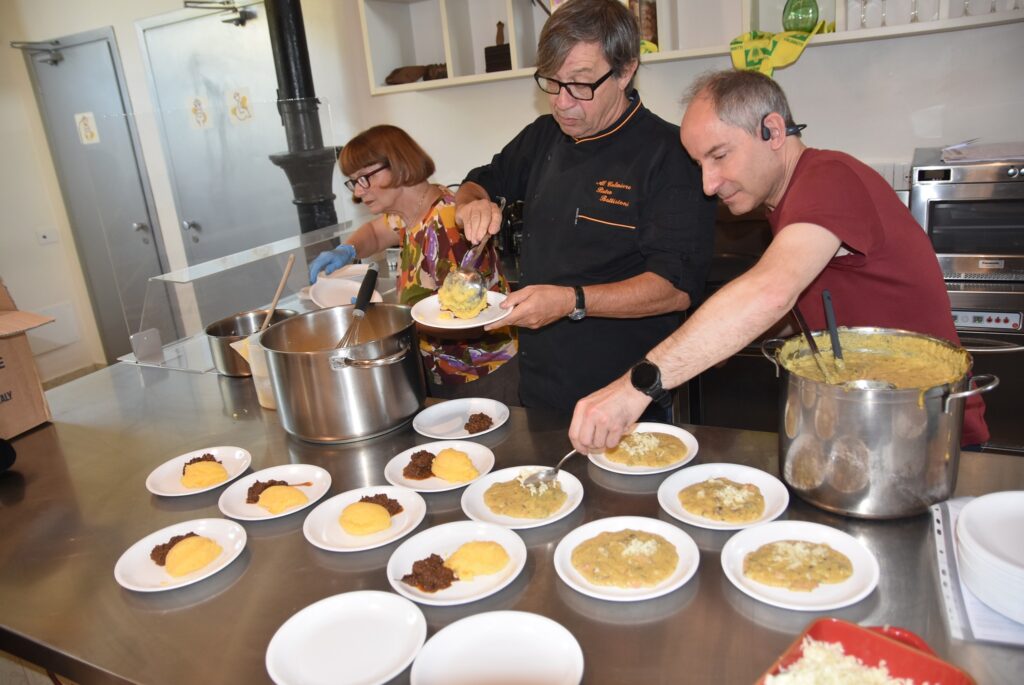 The menu includes dishes such as polenta and cod, fried fish, bigoli con l'anara, bollito con la pearà, pizzas, risotto alla vigasiana, tortellini di valeggio, vegetarian dishes and grilled meats to satisfy every palate. Using the Fiera della Polenta app, users can browse the entire menu and select their favourite dishes directly from their smartphone. One can download the app from the official website or search for it in the digital stores App Store and Google Play. Once downloaded, users can order their favourite polenta dishes by simply presenting the QR code received at the dedicated tills or using the totems to complete payment.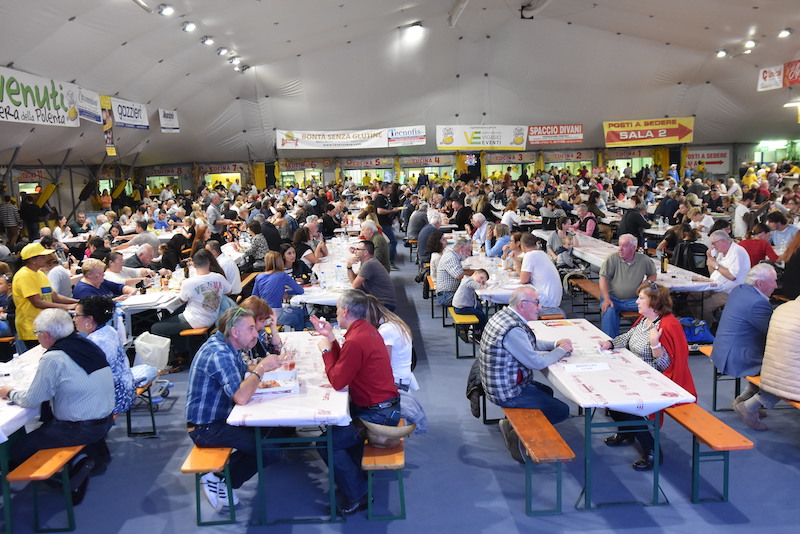 In the indoor restaurant in Room 4, six themed evenings are proposed to enhance polenta and the possible combinations thereof, starting at 8 p.m., all of which must be booked (by 12 noon on the previous day at cell 349/5286457) and include wines to go with the dishes in the price.