On May 20 the highly anticipated Mura Festival will officially starts its fourth edition. It is the itinerant event that animates the Parco delle Mura, a UNESCO world heritage site in Verona. From May to September more than 600 events will involve five different locations around the city walls of Verona. Every day various sporting events, food and wine experiences, organized tours and music evenings for children, families, the elderly but also for music and theater lovers.
Mura festival will enliven the entire summer season in the places near the walls of Verona with events designed for every age and taste. In particular, the main locations will be Bastion di San Bernardino, Orecchione di San Zeno, Bastion delle Maddalene and Prato di Castello San Felice. The protagonists will therefore be the bastions of Verona, the defensive structures located around the walls.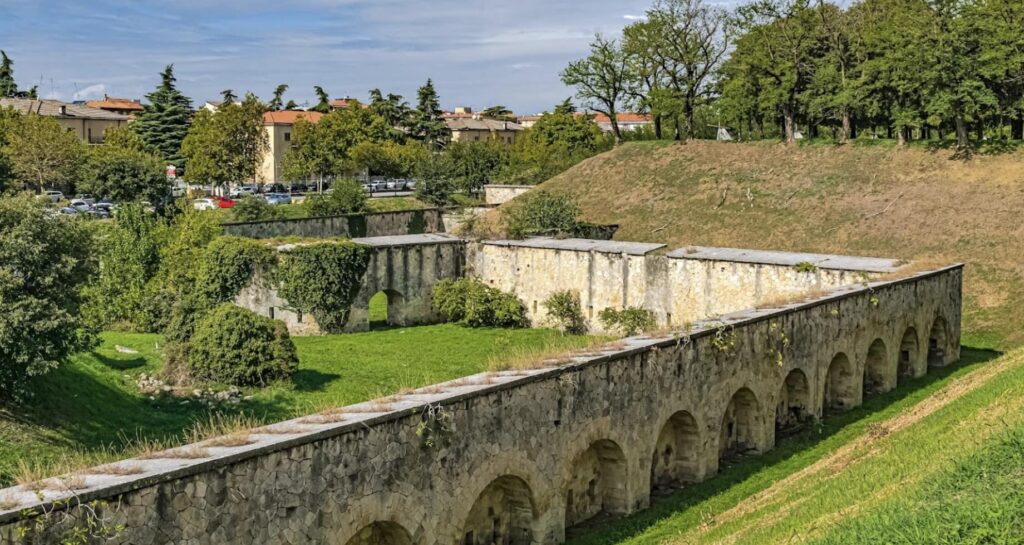 More than 600 activities organized. Among these sporting events, meetings and guided tours, music and theater and not to mention the many food and beverage areas that will be set up to have fun and fully enjoy the culture of Verona. And always on the theme of food and wine experience, from Monday 20 May to Sunday 30 July, the Mura Festival will set up a different food truck every week to take visitors on a journey to discover the world's cuisine. Every day, from 18 to 24, with a little imagination people will visit the most distant countries thanks to the food proposals. We will go from polenta col musso, a typical dish of the Veronese tradition, to Venezuelan cuisine, through fusion cuisine, all proposals accompanied by gluten free and vegetarian alternatives.
Good food but also good music. There will be many evenings organized like DJ sets, jazz events and acoustic concerts up to the transformation of the Parco delle Mura in an outdoor disco to dance together to the sound of funky town. It will start Tuesday, May 23 at 20:00 with Vinylandia, an evening dj set focused on the theme of vinyl and accompanied by a live painting performance.
But Mura Festival is not only an opportunity to have fun, it is also an opportunity for Veronese and tourists to really get to know the city of Verona. In fact, during the summer there will also be guided tours to discover and rediscover the beauty of the city walls and its secrets. The first will be Saturday, May 27 to learn about Porta Palio and its ramparts, the sixteenth-century masterpiece of Verona that will also allow access to the underground galleries and the panoramic terrace. During the visit, which will last two hours and will cost 12 euros, visitors can also discover the Veronese historic background, from the defensive projects of the Serenissima until the clashes between Napoleonic and Austrian.
There will be proposals for children who will become protagonists of workshops and activities to give them moments of carefree but also growth and creative learning in the open air. But even the older ones will have the opportunity to spend different days from the usual routine with sporting events. A series of events will be organized focusing on the care and psychophysical well-being related to contact with nature. Among the alternatives there will also be "dance in bands" with the first lesson Monday, May 22; a moment of sharing between mothers and children. And every day people can try new disciplines such as yoga, pilates, postular dance or even parkour.
There will also be some special events such as the Urban night trail of Verona on Saturday, June 17 at 21:00. It is a path that will start from the district of San Zeno and will cross the Parco delle Mura touching some magnificent but often unknown Veronese places.
For those who want to spend a fun and carefree evening there will also start the stand-up events Comedy. On Monday, May 29 at 20:30 the first evening Mura Comedy will be held at the Teatro Orecchione, a review of four evenings-event organized by Schersito in which comedians and aspiring ones from all over Italy will delight with their monologues.
Some events will be free with free admission while others paid by reservation, to know the calendar in detail visit the Mura Festival website (LINK).