Speechless. It was an Aida that, in line with expectations, hit the nail on the head. A brand new production of a great opera classic, futuristic but faithful to the original libretto. It's the performance chosen to celebrate the 100th anniversary of the Arena Festival. An event that raised the adrenaline not only because of the anticipation of such an important milestone, but also because of the cloud that, at the moment of the "gong", held all 14.000 people present and millions of television viewers around the world in suspense. Then the weather cleared, a magic that can only be experienced in the Arena di Verona, which over the years has always refused to be covered.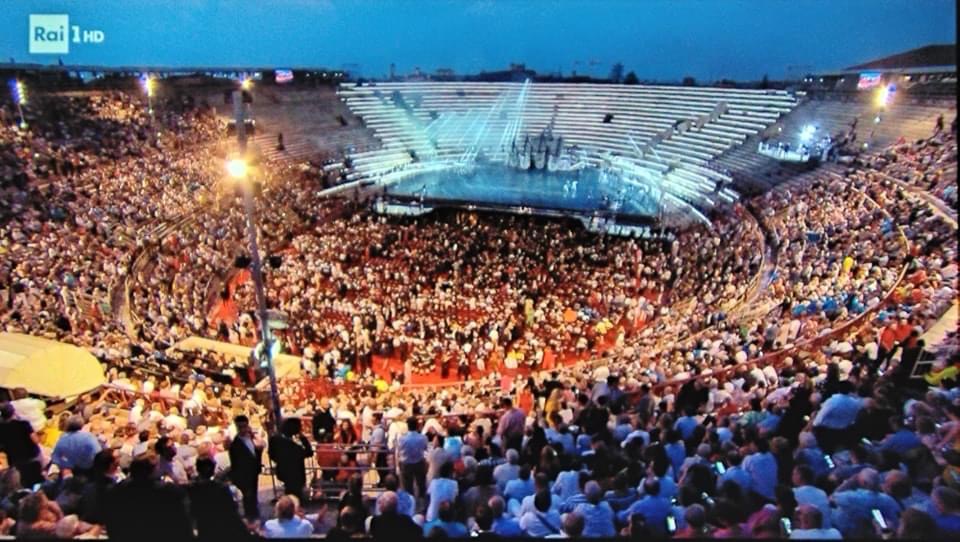 On the futuristic screen, star Anna Netrebko (Aida), flanked by tenor Yusif Eyvazov (Radamès), with the Fondazione Arena Orchestra conducted by Marco Armiliato, 160 musicians and as many choristers. Also on stage was the 'army' of extras, 160 men and 45 women in all. In total, more than 500 people were involved. Verdi's masterpiece was directed by Stefano Poda, making his Arena debut, who also signed the sets, costumes, lighting and choreography. An almost impossible challenge to surpass Franco Zeffirelli's signature.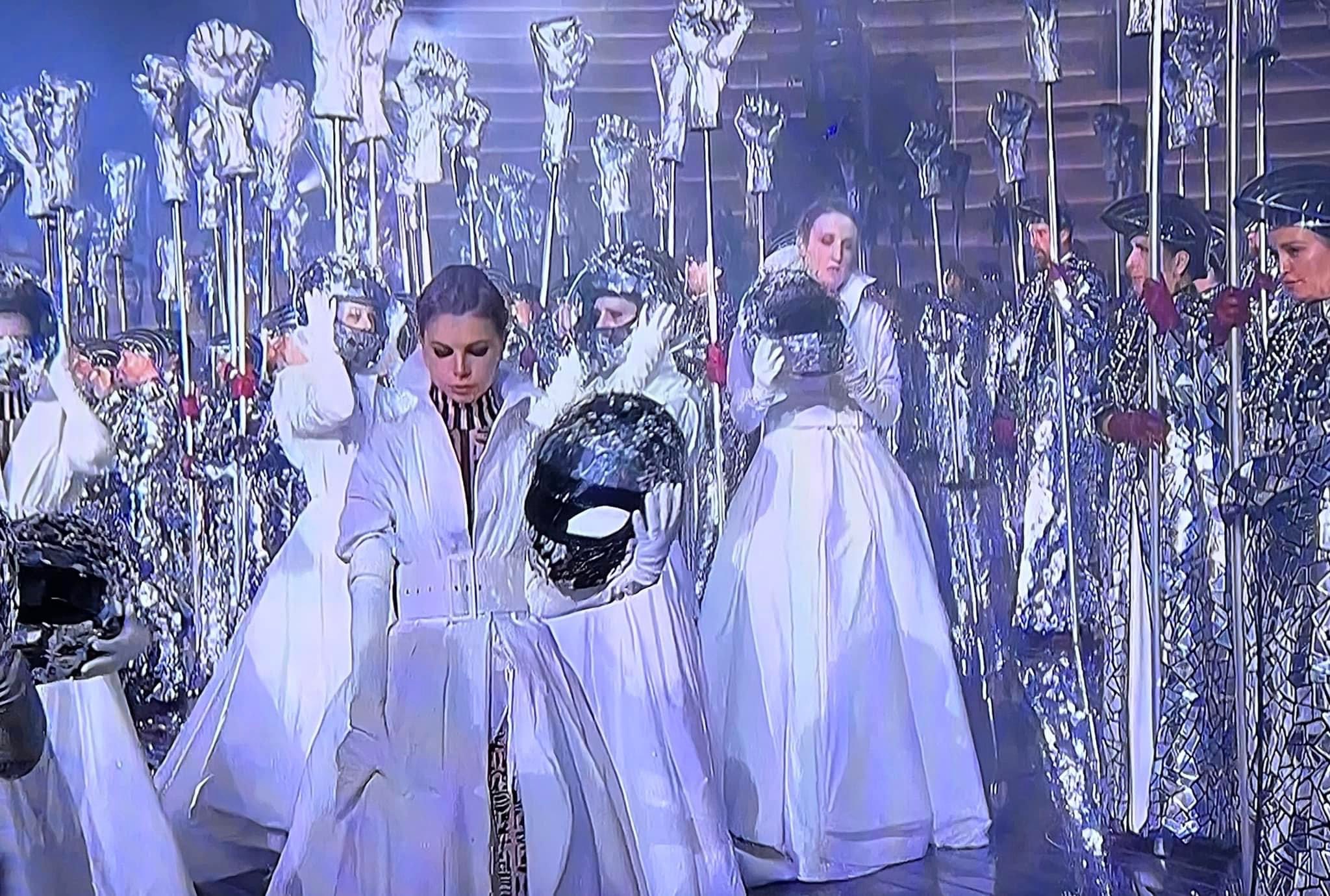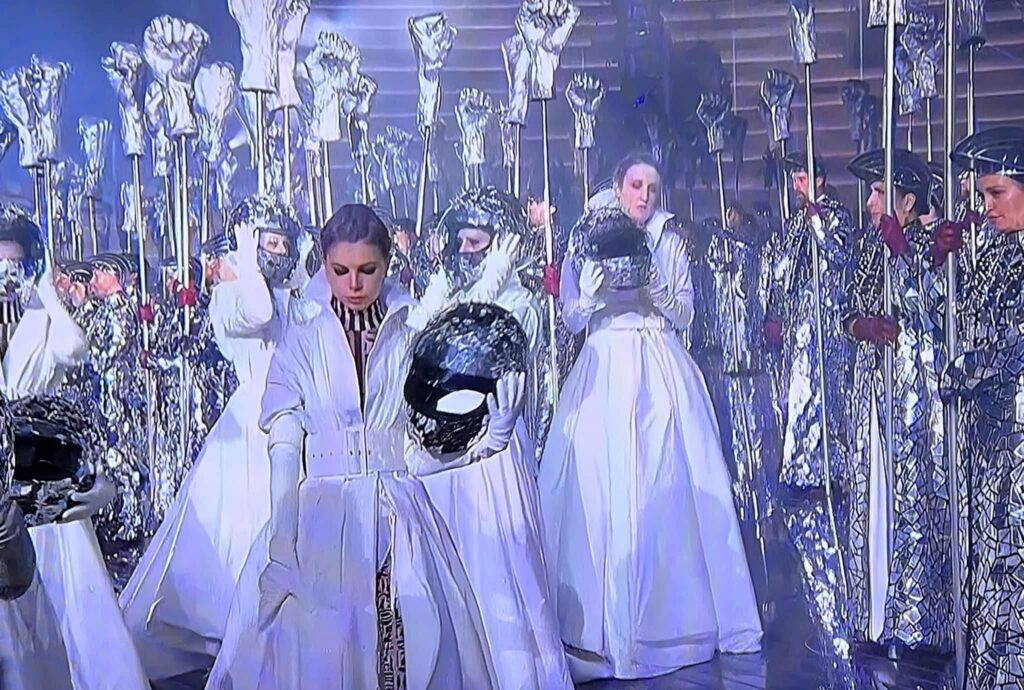 A spectacular set of lasers, reflections on a giant metal hand, ruins of Greek columns and simulacra of spaceships. And the famous 'Triumphal March' becomes a ballet, the costumes reflect the rays of the transparent floor, the Ethiopian prisoners emerge from the background like zombies.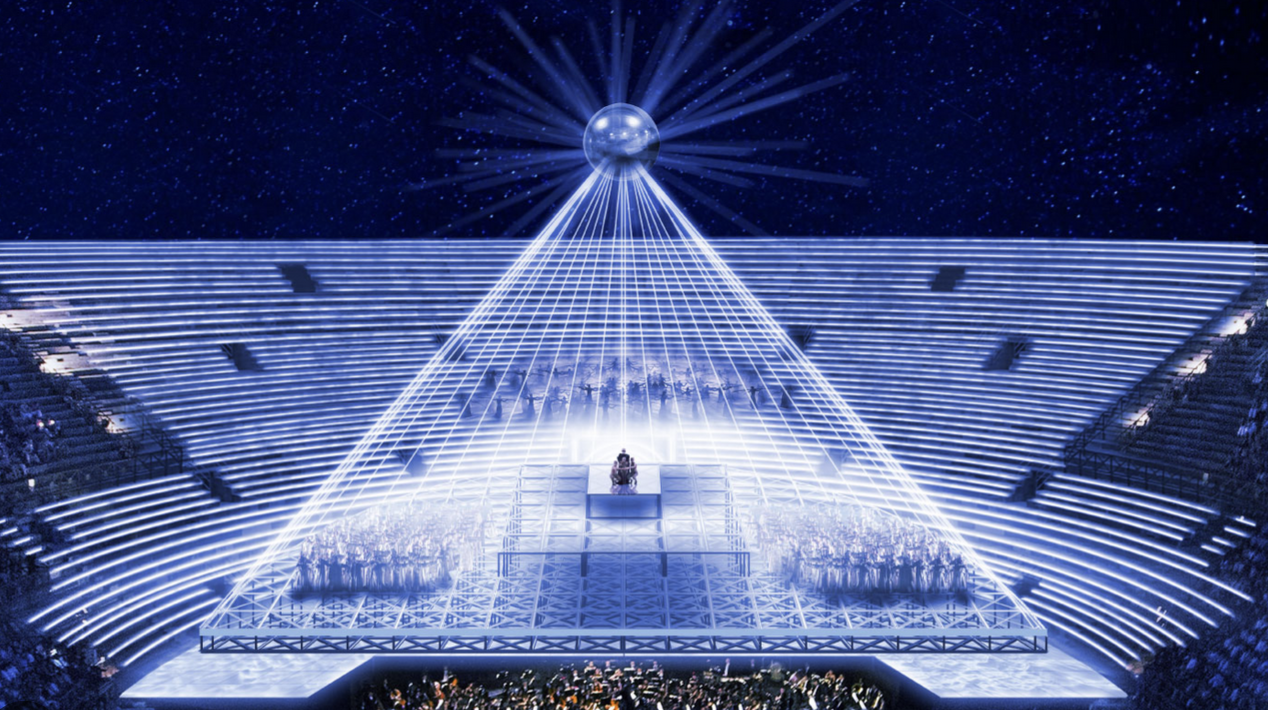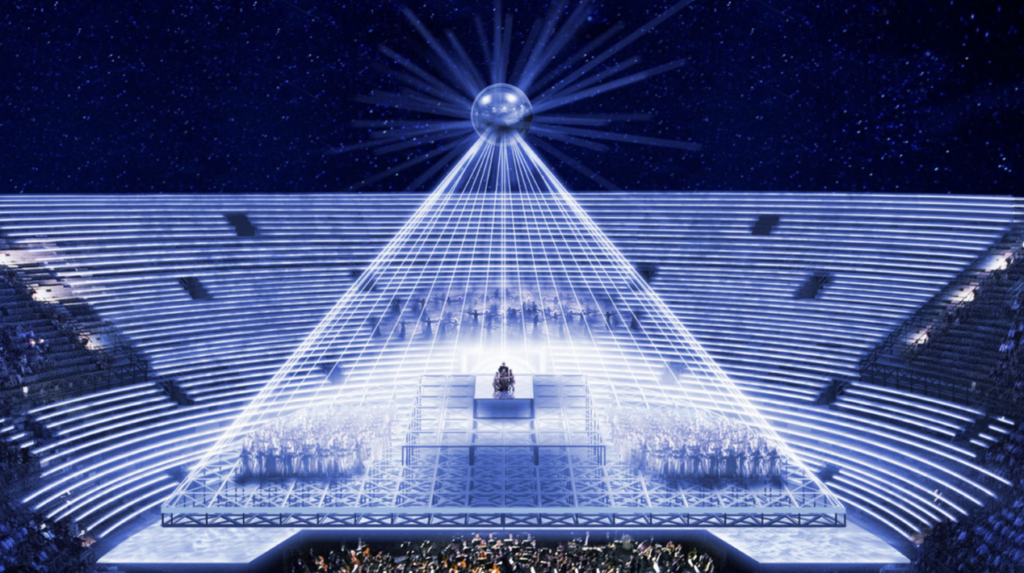 The Arena Festival for its "first 100 years" was also broadcast live on Rai1 (the main channel of the Italian public television). The show was presented by Milly Carlucci (one of the most famous faces of Italian show business), with the participation of Alberto Angela (the leading scientific journalist of Italian television) and actor Luca Zingaretti. Also broadcast live was the always spectacular double flyover performed by the Frecce Tricolori (the famous aerobatic team of the Italian Air Force) , while the choir, dressed in tricolour capes, sang the 'Canto degli Italiani', also known as the 'Inno di Mameli' (the national anthem of the Republic). The extraordinary patron of the evening was the actress Sophia Loren, who was greeted with a standing ovation as she entered the stalls. Only 70 years ago, Loren herself had donned the costumes of Aida.
The entire city of Verona enjoyed the evening, with a red carpet in Piazza Bra for guests from the world of entertainment, politics and business, including American actor Matt Dillon. A premiere that also took place "outside" the amphitheatre, thanks to four maxi-screens set up by the Municipality in as many districts of Verona. A great celebration for the whole city.