A weekend spent swimming with the international under-12 water polo competition will bring three Italian and three foreign teams from Lugano, Monaco, and Greece to Verona on September 8, 9, and 10.
From Friday afternoon to Sunday, the six teams will compete in passionate matches in the pool at the Alberto Castagnetti Federal Center, as well as explore Verona through visits to the historic center, trips to Gardaland, and workshops on the importance of sustainability. Indeed, the first edition of the "Città di Verona" international under-12 water polo competition will set the goal of providing athletes with an immersive experience to teach them not only how to improve professionally but also how to become advocates for the green spirit.
The tournament is being held by Asd Rari Nantes Verona to celebrate the tenth anniversary of the club named after Verona's most glorious stars of the 1970s and 1980s. And, as always, the club emphasizes the importance of the sporting environment through individual development.
"We truly believe in the experiences made at a young age," President Claudio Caorsi remarked, "and we have always taken children under 10 years old around Europe, and we are finally able to reciprocate the hospitality received as the result of so much work and sacrifice." We want to play water polo at a high level while also making the necessary efforts to help the athletes flourish. I'd like to thank the president of the swimming federation, Roberto Cognonato, for allowing us to use his pool for the event."
Six teams will experience the city of Verona: the Italian Ari Nantes Verona, Circolo Canottieri Ortigia from Syracuse, Rari Nantes Sori from Genoa, and the foreign Sharks Lugano PN, AS Monaco Natation from Monaco, and OS Ilioupolis from Greece.
Fun, culture, and sustainability are all intertwined. After the games on Friday, a trip to Gardaland is planned, while Saturday will be dedicated to touring the city's monuments with the club's senior members working as guides. Finally, thanks to a collaboration with Acque Veronesi, there will be a workshop on the importance and necessity of not wasting water, as well as the problem of plastics, on Sunday morning.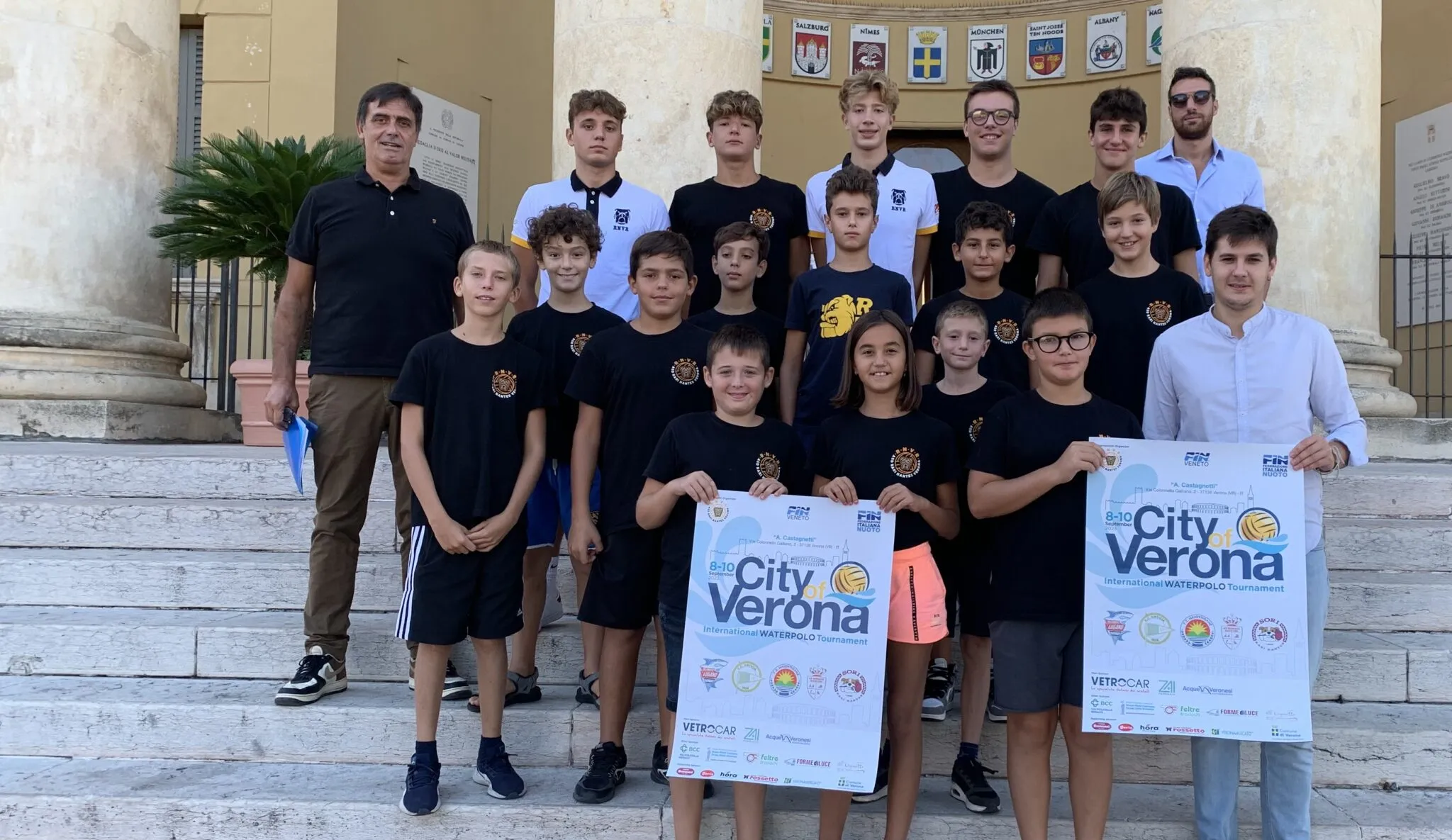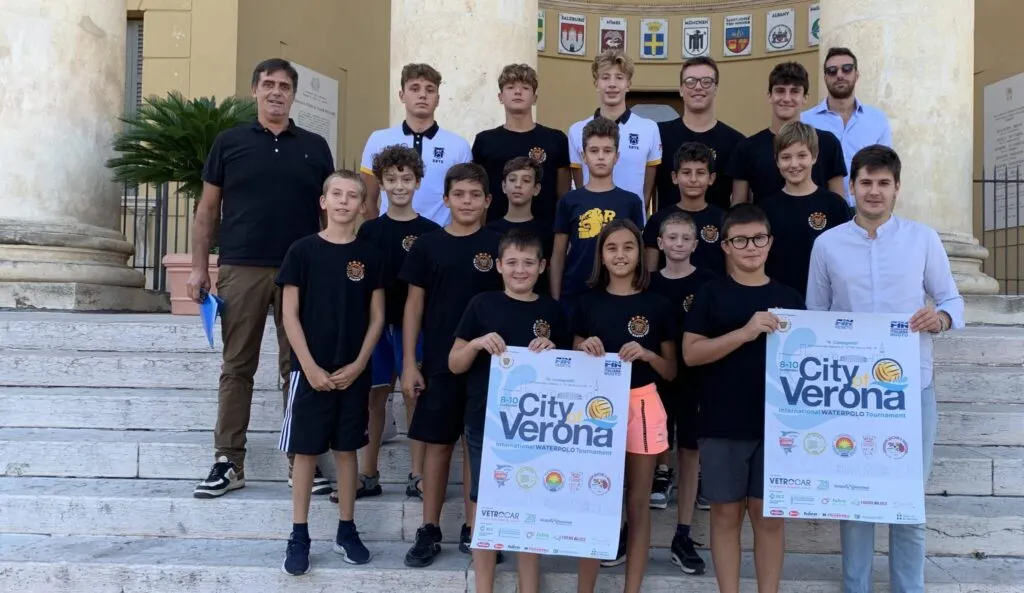 The water polo athletes' schedule in Verona 
Friday, September 8
4 p.m. Circolo Canottieri Ortigia – OS Ilioupolis
5 p.m. Rari Nantes Sori – AS Monaco Natation
6 p.m. Sharks Lugano PN – Rari Nantes Verona
Saturday, September 9
9 a.m. AS Monaco Natation – Circolo Canottieri Ortigia
10 a.m. Rari Nantes Sori – Rari Nantes Verona
11 a.m. OS Ilioupolis – Sharks Lugano PN
5 p.m. Sharks Lugano PN – AS Monaco Natation
10 a.m. Circolo Canottieri Ortigia – Rari Nantes Sori
11 a.m. OS Ilioupolis – Rari Nantes Verona
Sunday, September 10
9 a.m. Rari Nantes Verona – AS Monaco Natation
10 a.m. Rari Nantes Sori – OS Ilioupolis
11 a.m. Sharks Lugano PN – Circolo Canottieri Ortigia
2:30 p.m. OS Ilioupolis – AS Monaco Natation
3:30 p.m. Rari Nantes Sori – Sharks Lugano PN
4:30 p.m. Circolo Canottieri Ortigia – Rari Nantes Verona