Balconies in Verona turn into stages for emerging artists. Music from the balconies will conquer the city again next Saturday, September 30, beginning at 5 p.m. It is the Balcoscenico Festival, which will fill eight spots in the historic center with music that will have passersby turning up their noses.
The concept was conceived by Tiziano Meglioranzi, head of the Corporazione Esercenti Centro Storico di Verona (Exhibitors Corporation from Verona Historic Center), to emphasize the importance of balconies during the lockdown and to enrich the beautiful areas of the city that we see every day. The Balcoscenico Festival, a metaphor for stopping to gaze up, could only be held in Juliet's hometown, one of whose distinguishing symbols is the balcony. The concerts are free and accessible to the public, and they have returned to take over Verona with music after the popularity of past editions. In addition to next Saturday, the festival will be held on October 7 and 14.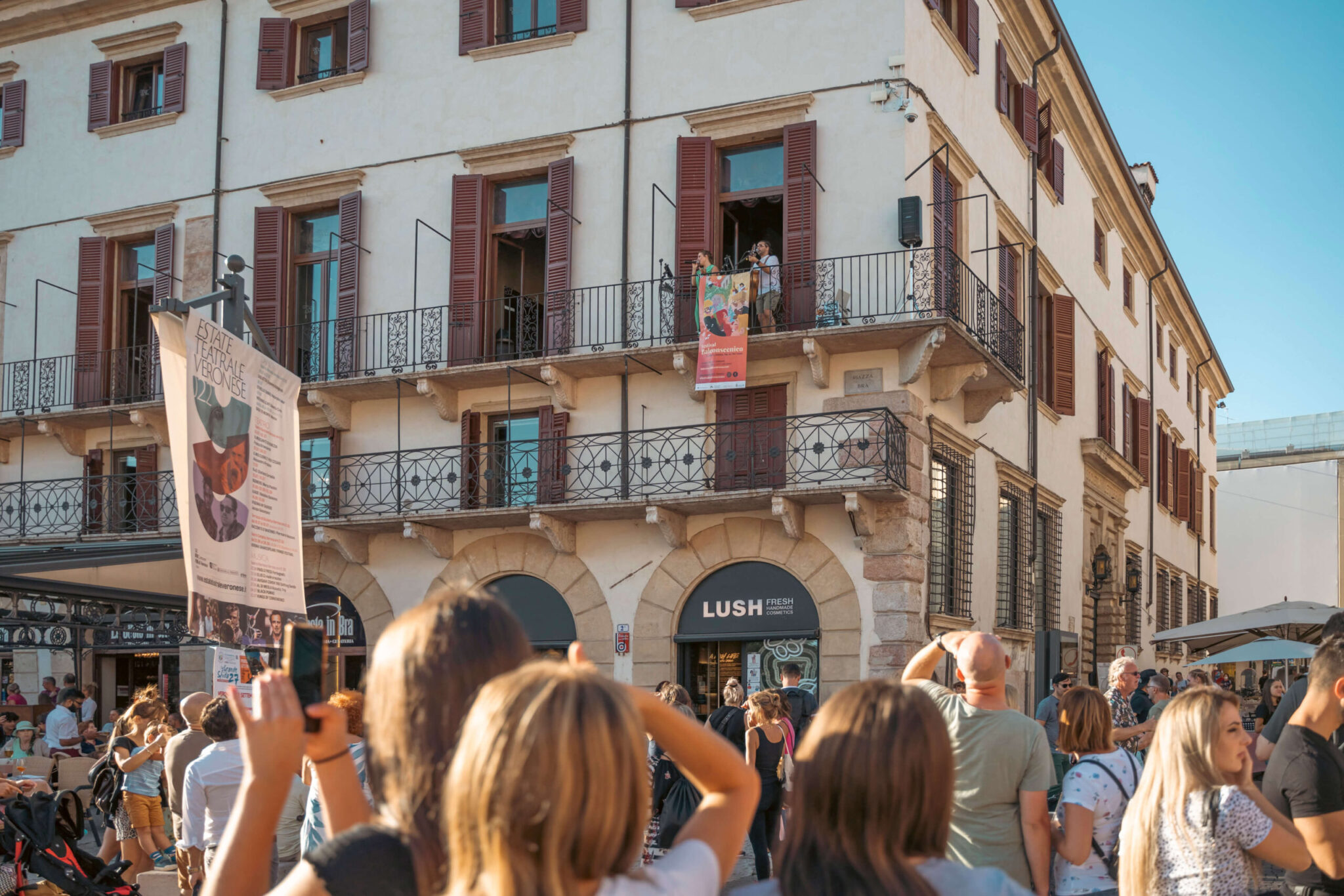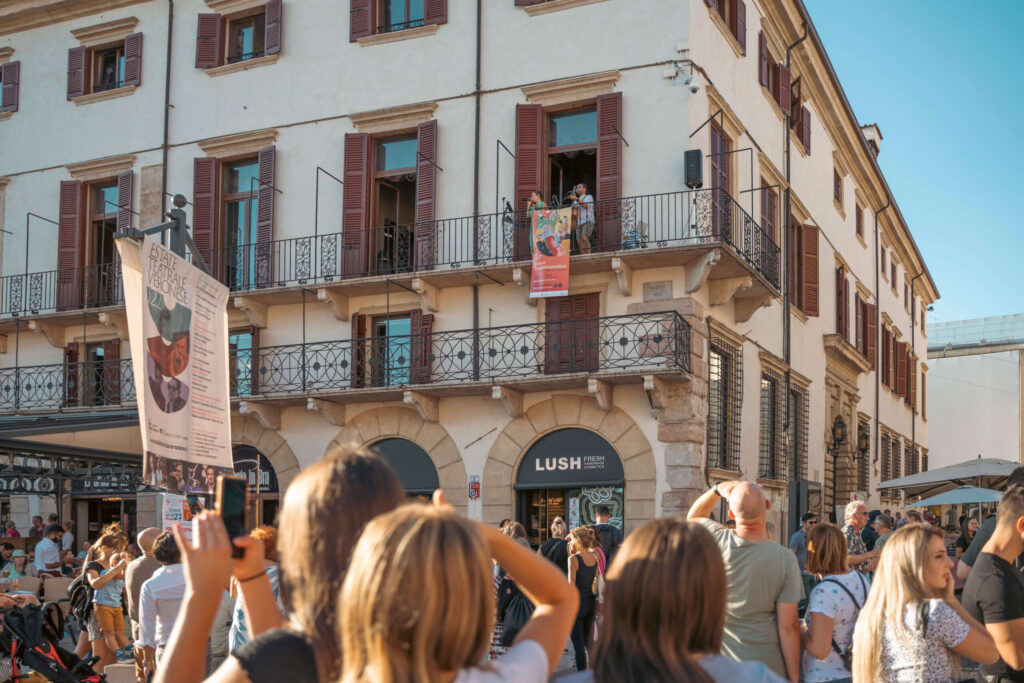 Music from the balconies, where and with whom
Via Nizza, 5, Via Leoni, 3, Piazzetta XIV Novembre, 2, Corso Porta Borsari, 16, Corso Santa Anastasia, 15, Via Massalongo 1 A, Piazza Bra, 22, and Piazza Bra, 2 will be key locations. Music of many genres can be heard from the balconies, ranging from Funky Soul Pop R&B with the Why Not trio to Pop Rock by the Half Moon duo, passing through a Sting tribute with The music of Sting. In addition, the Rayuela pair will perform Jazz, Bossa nova, bolero, tango, and Italian swing; Commercial Pop with The Waves; Pop and Jazz with Chiara Orlandi Trio; Pop Soul Blues with Federico Pezzini; and Pop-Jazz with Jazz-oo.