Maestro Uto Ughi with the Orchestra "I Virtuosi Italiani" in Venice for the project "Uto Ughi per i giovani" – "Uto Ughi for young people". On 18 and 19 May a concert, a masterclass and open-door rehearsals to experience the emotions that classical music springs from centuries. They will be two days entirely dedicated to nourishing the artistic sensitivity of the new generations.
"Uto Ughi per i giovani" has a very clear purpose. «Spreading and giving the joy of great classical music to the citizens and, especially, to the young generations who need to understand the great values that music transmits, today more than ever», explains the Maestro. And with this aim, in collaboration with the Arturo Toscanini Cultural Association of Savigliano (Cuneo), he organized two days to attract young people to the great Italian music.  
Vivaldi will be the protagonist of the first day. On May 18 from 20.45 maestro Ughi and the Orchestra "I Virtuosi Italiani" will lead to the discovery of the famous "Four Seasons" in the Scuola Grande di San Rocco. There will be four separate concerts inspired by each of the seasons, preceded by a reading and a comment from the maestro. It will therefore be a lecture-concert to fully understand the poetry and musicality of the work that has brought Italian genius all over the world. Vivaldi's seasons are in fact the symbolic representation of the exaltation of life. The "Red Priest" shows the beauty, inserting it in the harmony of the cycle of time.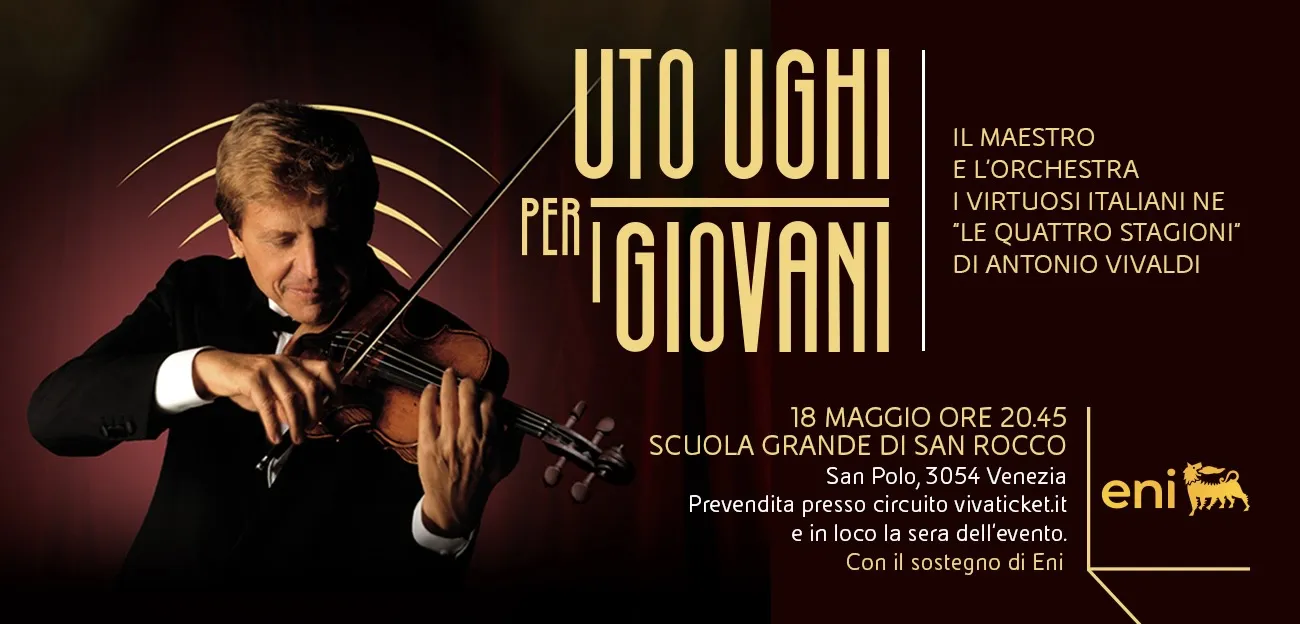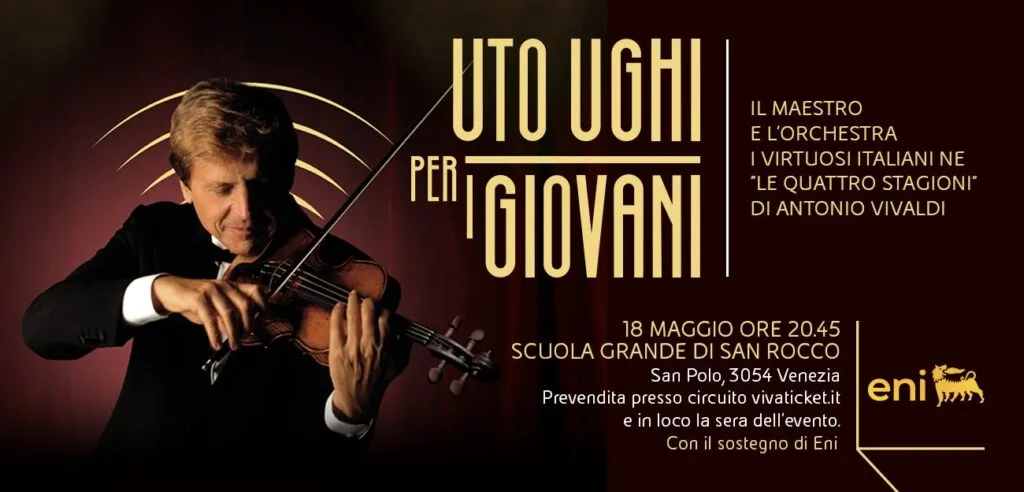 The morning of May 18, at 10.30, the concert will be preceded by "Open door rehearsals: dialogues with music, sounds and words" at the Conservatorio Benedetto Marcelli in Venice. The rehearsals are always a magical moment for artists and for this reason the project opens its doors to students of primary and high schools, together with the ones of conservatories and music institutes. So, the new generations can get to know the world behind the scenes and confront the musicians. The goal will be to explain the music in a simple and direct way through an open conversation between the students, the teachers and the performers who join the project.
Last day, Friday, May 19 at 12, a free master class of advanced music addressed to students of the Conservatory of Venice. Also in this case, an open-door lesson for all students and an active dialogue with professors. The association Toscanini, which is the promoter, emphasizes the need to satisfy the curiosity of young people to create an atmosphere conducive to the development of sensitivity and communication of music.
The initiative, which is supported by Eni and is sponsored by the Municipality of Venice, focuses on the new generations. Two intense days that will give young people the necessary tools to approach or deepen their passion for great Italian music, which for centuries has made our country famous all over the world.