Thanks to the agreements the German (DB) and Austrian (ÖBB) railways have reached with ATV (Azienda Trasporti Verona) HERE the English version of the site , from 1 August the train+bus connections between Lake Garda and Verona Porta Nuova station and those from Verona/Villafranca Valerio Catullo airport to Trentino-Alto Adige and vice versa will be operative.
All travellers flying into Verona (Valerio Catullo airport), with the purchase of a single cumulative ticket, will have the opportunity to use ATV's Aerobus service from the airport to Verona P.N. railway station (runs every 20 minutes from 5.30 a.m. to 11 p.m.) to reach with DB-ÖBB EuroCity trains one of the resorts in Alto Adige (Bolzano, Bressanone and Fortezza) at a cost of 22 Euro, or Rovereto (15 Euro) and Trento (18 Euro).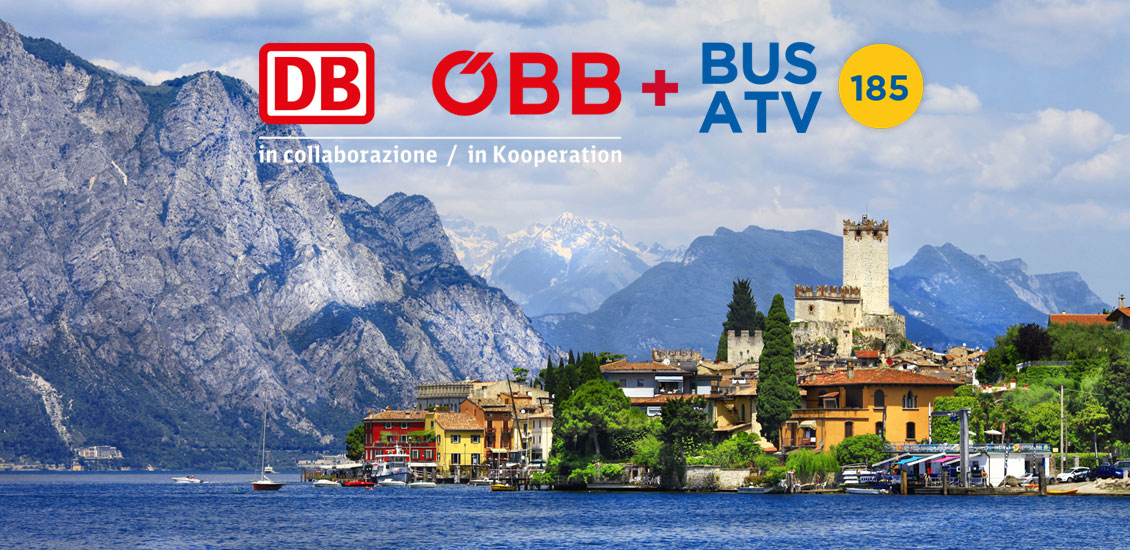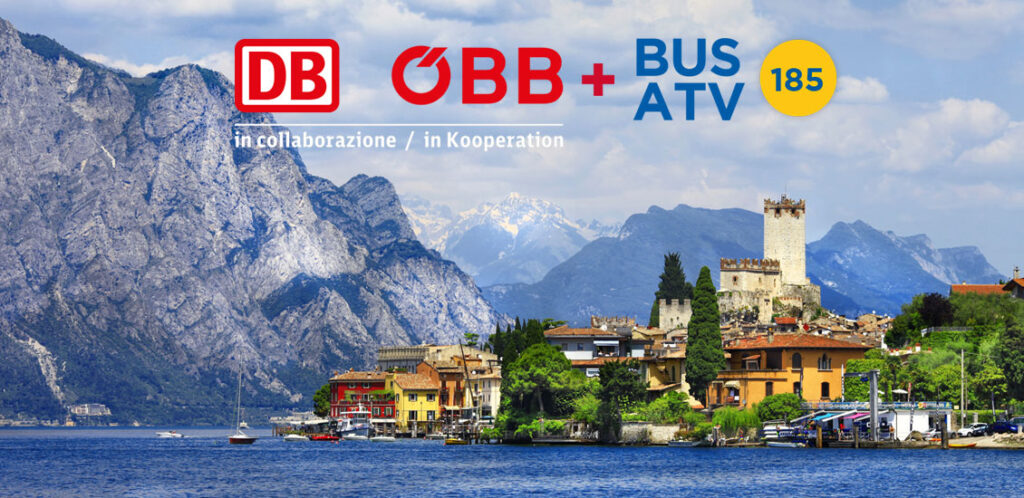 The ticket office is located in the departure terminal directly opposite the check-in desks. The ATV bus service is available for both the outward and return journey.
A further service aimed at encouraging and simplifying the movement of tourist flows is the cumulative ticket for Lake Garda, which allows you to use Bus Express line 205 in connection with DB-ÖBB EuroCity trains from Munich and thus reach the south-eastern area of the lake quickly.
The towns served by the bus are Lazise, Cisano, Bardolino and Garda. The service will be valid until 13 September. Fares from Germany and vice versa start from 44 Euro.

DB-ÖBB EuroCity trains run daily from Verona Porta Nuova to Rovereto, Trento, Bolzano, Bressanone, Fortezza, Innsbruck and Munich at 9.04, 11.02, 13.04, 15.02 and 17.02. Reservations can be made via the DB and ÖBB sales systems, at the ticket office in Bolzano, and all partner agencies along the Brenner route, or via the Call Centre on 02 67479578. Online at www.megliointreno.it