(by Matilde Anghinoni) "We're here to develop physically, we're here to develop our thinking, and we're here to develop tactically," said head coach Steve Borthwick of the Red and Whites, explaining what led him to bring his players to Verona. While some complain about the heat, the high temperatures of the last few days have pushed the English rugby team to train for a week in our city until August 7, when 33 players will be selected to compete in the World Cup.    
To get ready for the worst possible situations: this is the mantra of the 41 players who are training at the Payanini Centre under extreme strain. The English national team prepares for every training session as if it were their last, giving it their all as they battle through 40-degree heat and tough 50-minute sessions. 
Rugby legends like Ellis Genge, Courtney Lawes, and Manu Tuilagi were among those present at the training camp, with the eagerly awaited Joe Marler with them. He last played for England in the Six Nations in 2022. After announcing his retirement from the international stage in 2018, he returned for the 2019 World Cup, and he is now back in action. In a press conference, Marler told us that his comeback was not planned; he was set to reject the training suggestion, after turning down Borthwick's invitation to the alignment camp, but speaking with the coach convinced him to change his mind.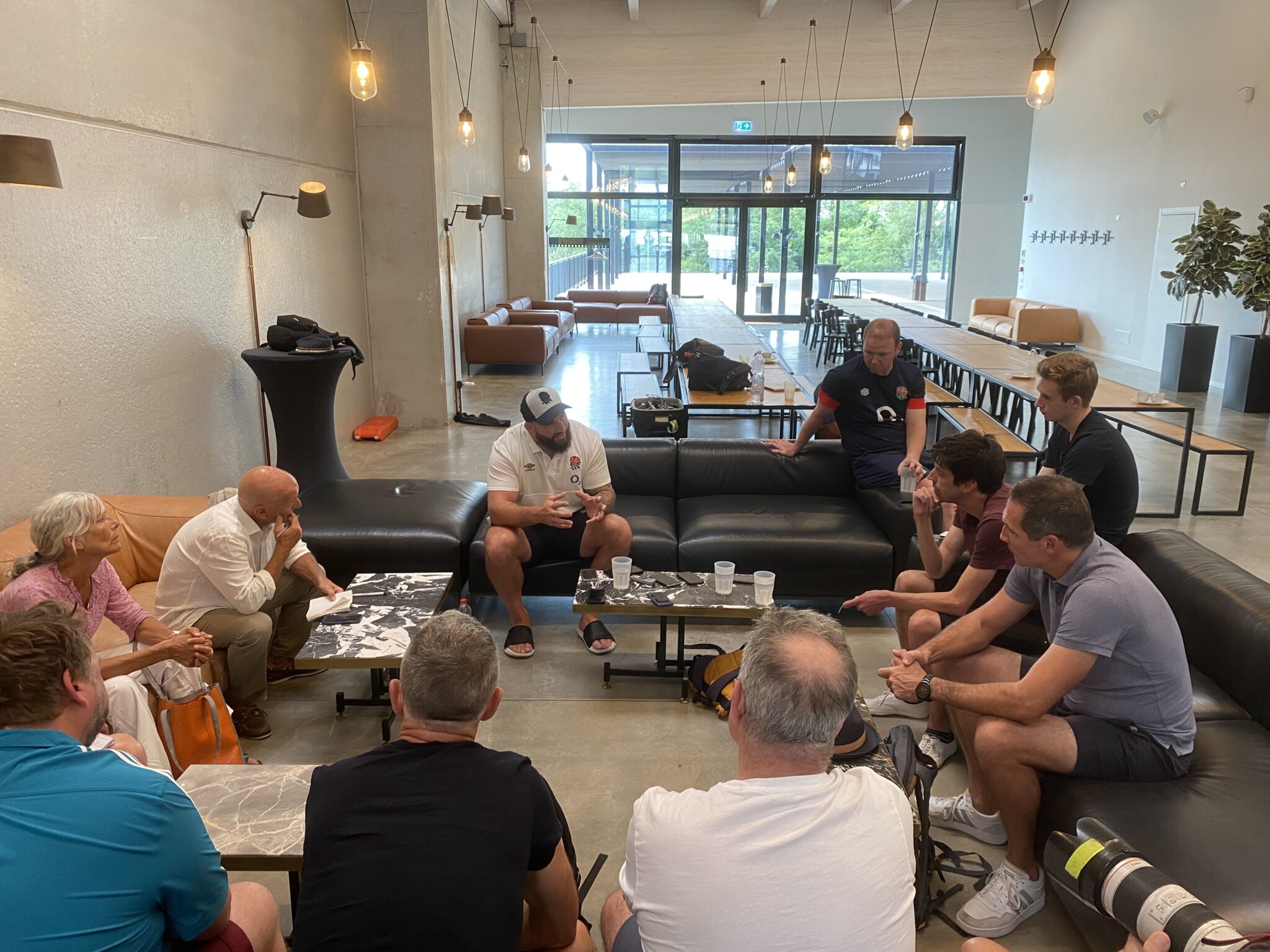 "I needed to talk to him in person, look him in the eye, and see if he was lying. I don't trust anyone, but you can tell a lot about someone through eye contact. So, I looked him in the eye and asked him if there was a real chance of getting into the 33," explained the prop. "if there's a chance, I'm all yours, I said to him. Then there was the longest heartbeat in history. It felt like a minute before he said, 'Joe, there's a real chance that if you work hard enough, you can get in my 33. But you must run, run and run".   
Marler could therefore be ready to play in the Rugby World Cup, which will start on September 9 with the match between England and Argentina. But the opportunity to make up for the 2019 Finals, when the England national team lost to South Africa, is what motivates him to give his all. 
Aled Walters, a fitness guru who accompanied South Africa to the most recent World Cup and moved back to England three years ago, is a member of the staff this year. 
So, to increase the players' endurance, the English Roses have chosen the heat while their adversary, Scotland, is practicing at altitude. 
(Cover photo credits: Payanini center)