Elisa Molinarolo is the first Italian to reach the pole vault world championship finals. In Budapest, the Veronese jumped 4.65 meters, breaking her personal best by about 9 centimeters (4.56 last May in Caorle). 
Molinarolo, therefore, becomes a legend not only in Verona but across Italy. She was born in Soave, a province of Verona, and has been participating in the state police sports team, the Fiamme Oro, for almost a year. 
Last night, she broke her personal best twice. She started at 4.20 with no mistakes, as well as at 4.35 and 4.50. She then reached 4.60, a result that had already given her access to the finals, but she did not stop there; on her third attempt, she jumped up to 4.65. Two personal bests in one day, and Elisa flies high in Budapest, bringing home a great victory for Italian athletics.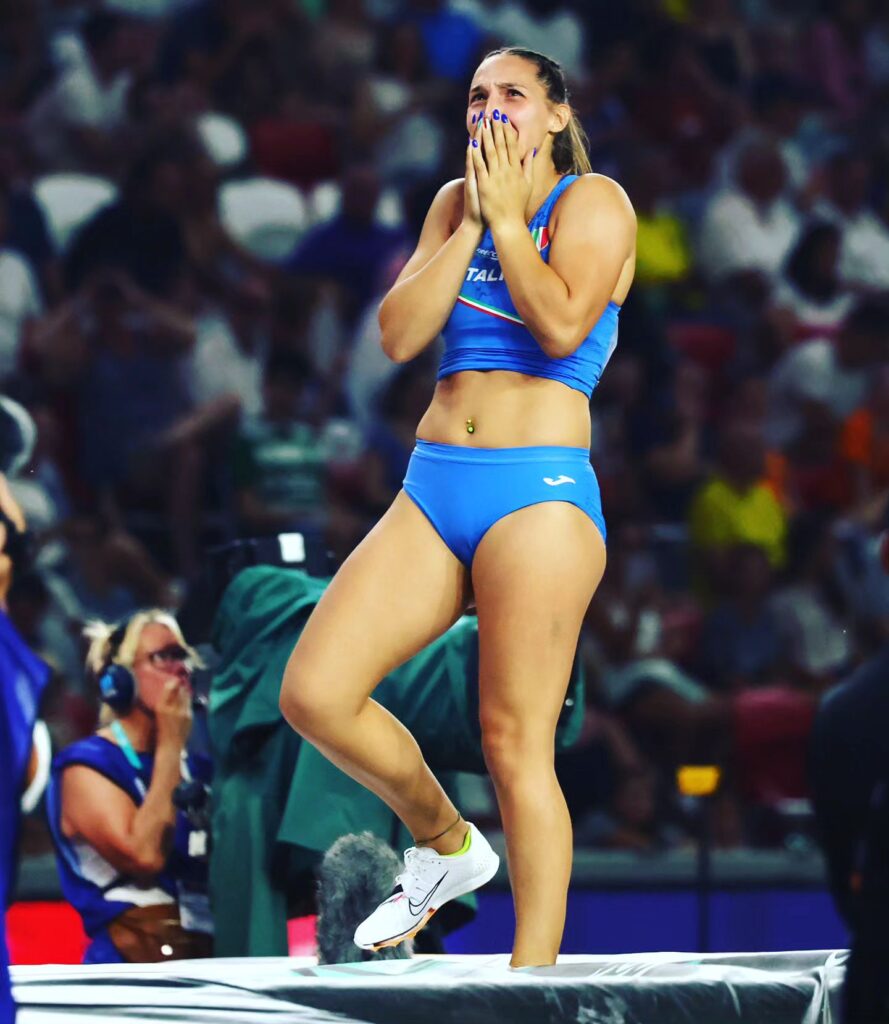 The best sporting day of her life was the culmination of years of hard training. Molinarolo began as a gymnast, earning the title of junior vault champion, but she soon discovered her true love. And it only took her a few months to pole vault her way to the blue jersey. 
Elisa earned her first gold medal in 2017 at the Italian absolute track and field outdoor championships, then the indoor title, and a few years later, in 2021, she was recognized as the third greatest Italian athlete ever in the pole vault. She competed in numerous events last year, including the World Indoor Championships in Belgrado (where she finished ninth) and the World Outdoor Championships in Eugene (16th). 
The female sprinters at the world finals, together with Elisa Molinarolo
The Veronese athlete will compete against eleven other female astrotesters in the finals next Wednesday. Bridget Williams, Hana Moll, Katie Moon, and Sandi Morris are among the four Americans. With them will also be Molly Caudery from the United Kingdom, Tina Šutej from Slovakia, Nina Kennedy from Australia, Wilma Murto from Finland, Angelica Moser from Switzerland, Robeilys Peinado from Venezuela and Amálie Švábíková from the Czech Republic.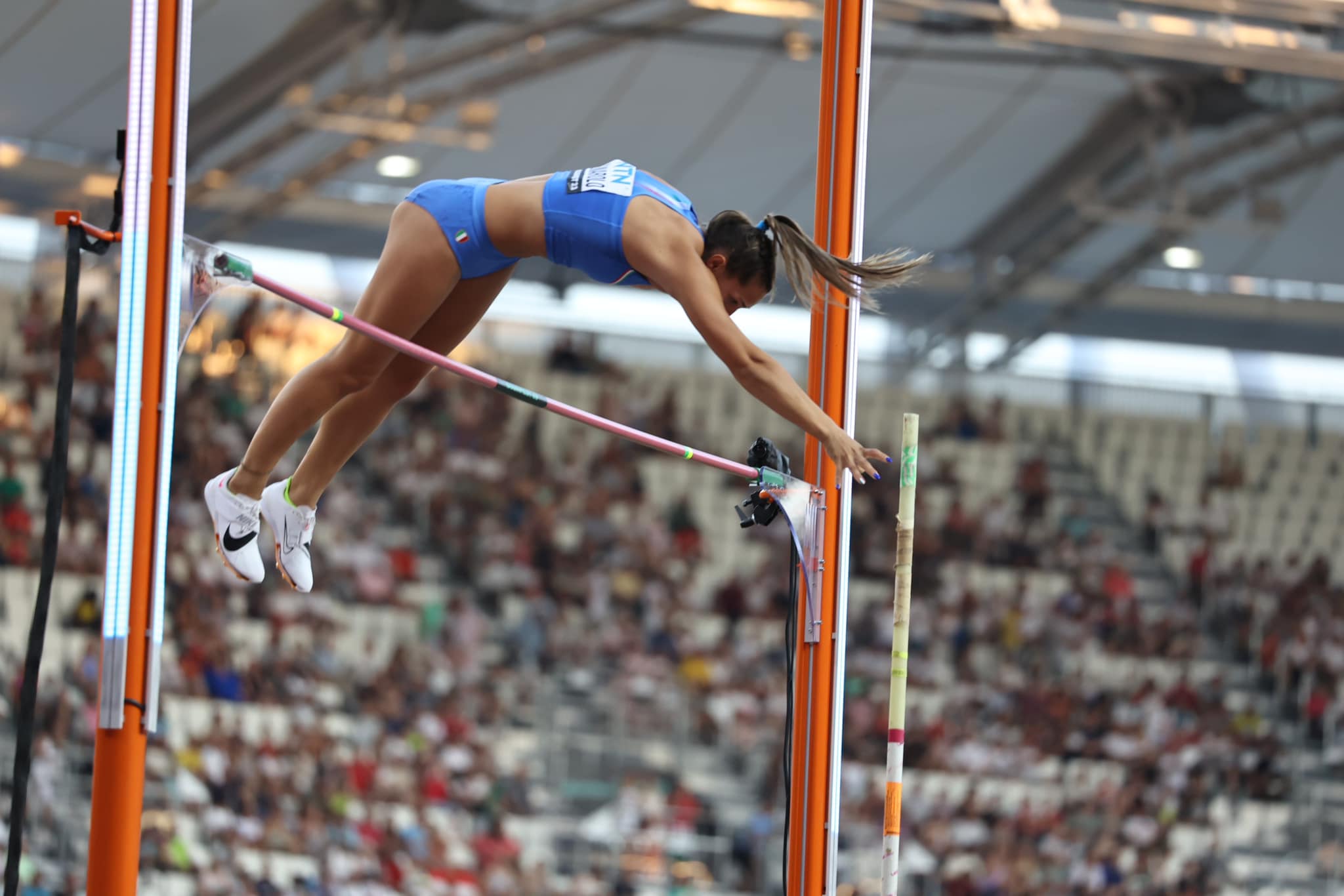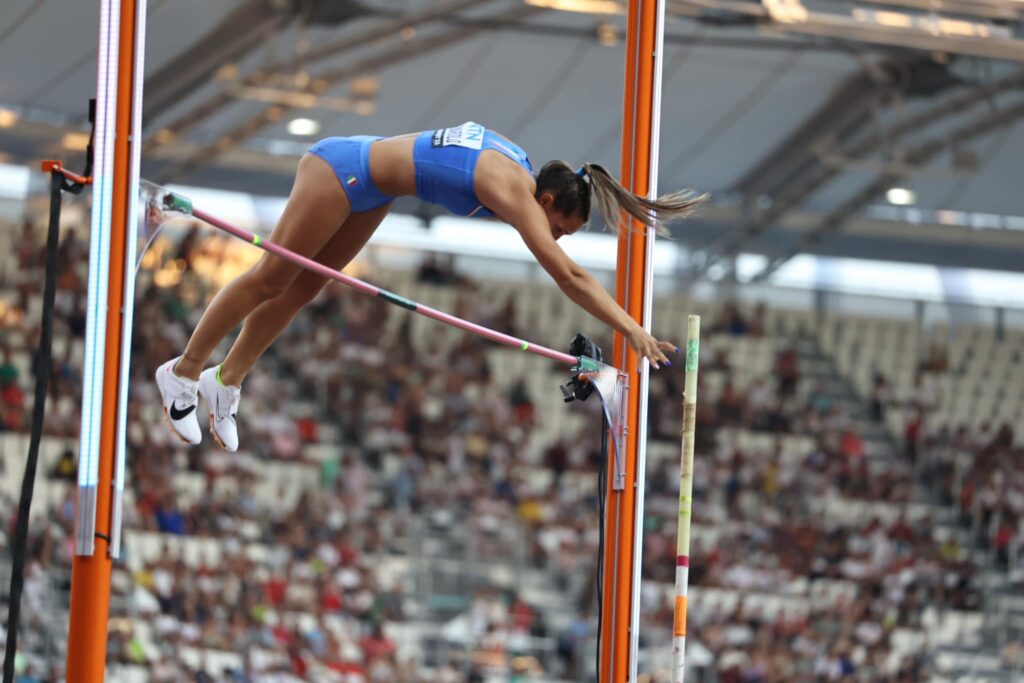 Photo credits: Grana/FIPAV