Francesca Dambrouso wins the Obstacle Course Race (OCR) World Championships in the masters category in Belgium. Born in 1983, she competed against 3,000 other women from 40 different countries and earned the coveted gold medal in the OCR, an American sport introduced in Italy in 2014.
Francesca competed alongside her twin sister in the world championships in Genk, where she finished first in the 100 meters in 46", slightly over her personal best of 45".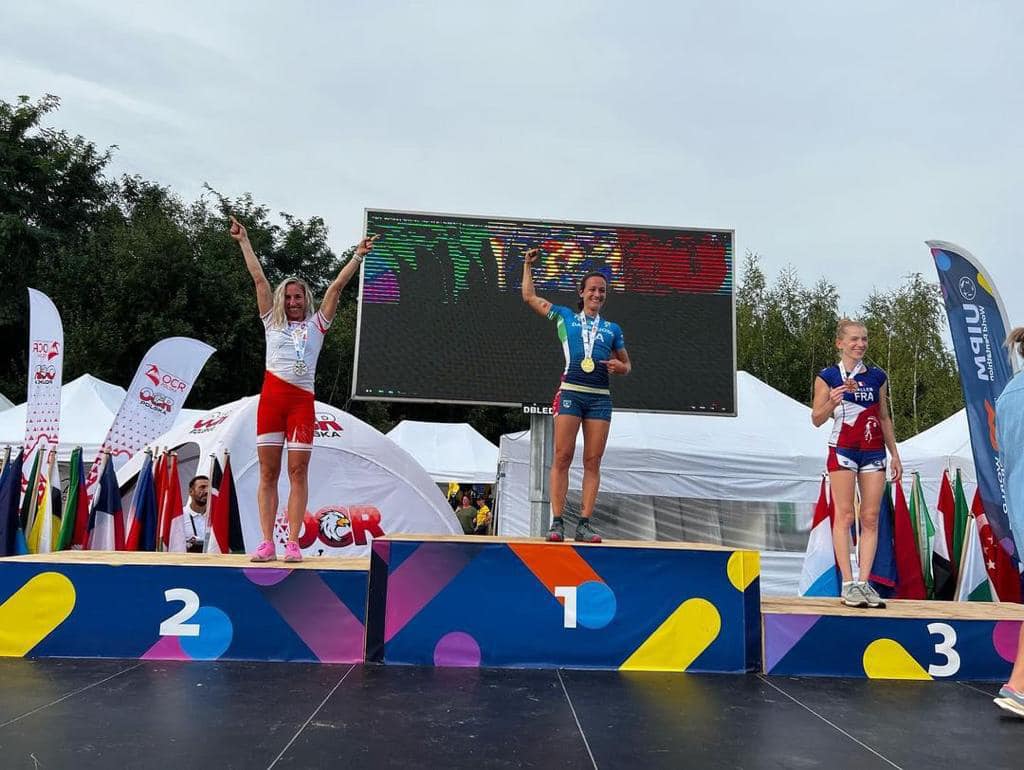 What is OCR?
In general, the Obstacle Course Race consists of dirt-running races, sometimes even through woodlands and rivers, with the key feature being the many forms of constructed obstacles to conquer. Mud puddles, climbing over wooden walls, climbing ropes, carrying heavy objects, and even crawling under barbed wire are among the key qualities. The races have different length courses (100 meters, 3 kilometers, and 5 kilometers), and they are preceded by training sessions that focus on endurance and tactics for overcoming various challenges.
The OCR is now so popular in Italy and around the world that it has become one of the disciplines of modern pentathlon and, in fact, will replace equestrian after the 2024 Olympics in Paris. Italy won eight medals, including two golds, at the recent World Championships, an immense source of pride for Fiocr (the Italian Obstacle Course Race Federation), which celebrates its seventh anniversary this year.