Tourism numbers in Verona continue to rise as efforts are made to return to pre-pandemic levels. Up 5.6% from 2019 and 13% over the previous year, the Verona area welcomed 3.8 million visitors overall, according to the most recent datas from the regional statistical system, which was updated in August. In addition, there were about 14 million overnight stays, up 3.5% from 2019 and 8.9% from 2022.
Lake Garda and Verona City
Lake Garda confirms its status as a major tourist destination. 2.4 million tourists arrived through August, up 8% from 2022 and 6.7% from 2019, with around 11 million overnight stays (+6.2%; +5.2%). While the overall number of visitors to the rest of Veronese territory (city and province) was 1,5 million (+21.9% over 2022 and +3.9% over 2019), the number of overnight stays was over 3 million (+20.1% over 2022), which is still lower than in the pre-covid period.
Over 11 million foreign visitors have arrived this year in Verona (+11.5% over 2022 and +5.5% over 2019), with Germans leading the way after a 10% growth over the previous four years. However, attendance from Russia drops, with a -75% record.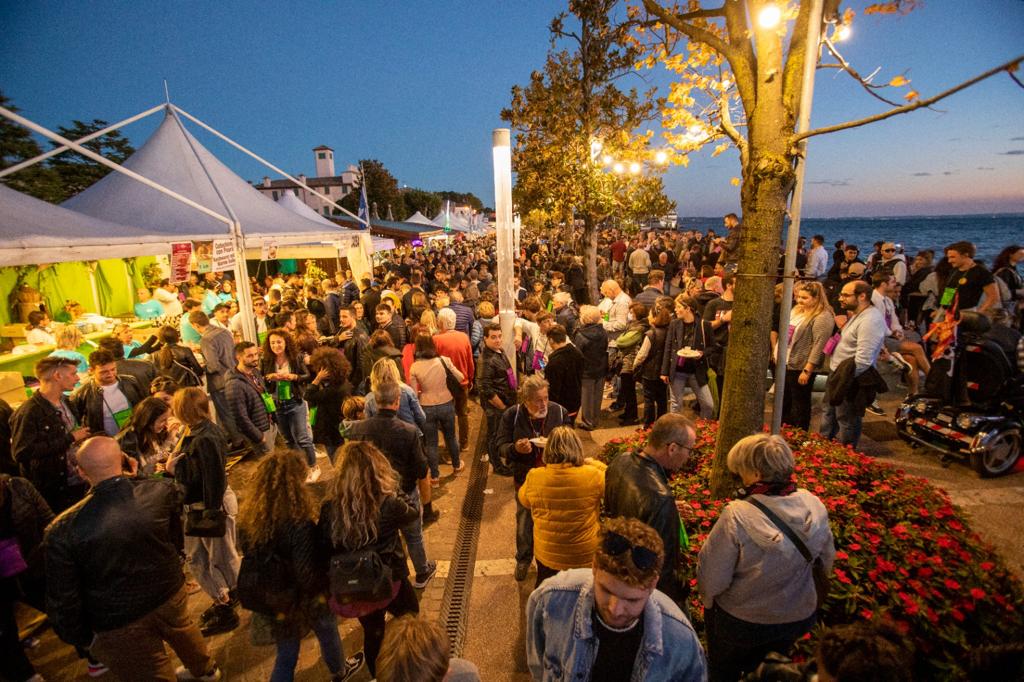 Lake Garda searches for foreign workers
As tourism grows, so does the demand for workers in the industry. Following the pandemic period, the Italian tourism business has had various manpower challenges, and accommodation facilities are also beginning to focus more and more on employees from across the border.
An additional effort has been launched from the Brescia side of Lake Garda: the Limone Tourist Consortium will head to the Slovak Republic to meet and attract young people. The purpose is to provide a summer internship with the possibility of future employment. In fact, the initiative involves students signing an agreement with hoteliers, who commit to hiring them if the experience is valuable. Federalberghi Garda Veneto members, on the other hand, have been carrying out similar operations in their private capacities in Austria for some years.