It was the victim of an accident during removal operations last January. The base of the comet star, the Verona Christmas symbol, fell apart, damaging some of the Arena steps and ruining the tail of the installation. Since then, the site has been placed under sequestration, and the star was finally removed in April. The Verona Administration made the decision a few days ago: the star will not be placed this year.
This choice was made due to the inability to restore the structure in a timely manner, resulting in a lack of safety certification. The 12-ton star needs to be reconditioned, partially adapted, and reconstructed, particularly in terms of developing a new attachment on the star's tail. The administration hopes to reinstall the star by Christmas 2024, but in the meantime, a new structure will be built.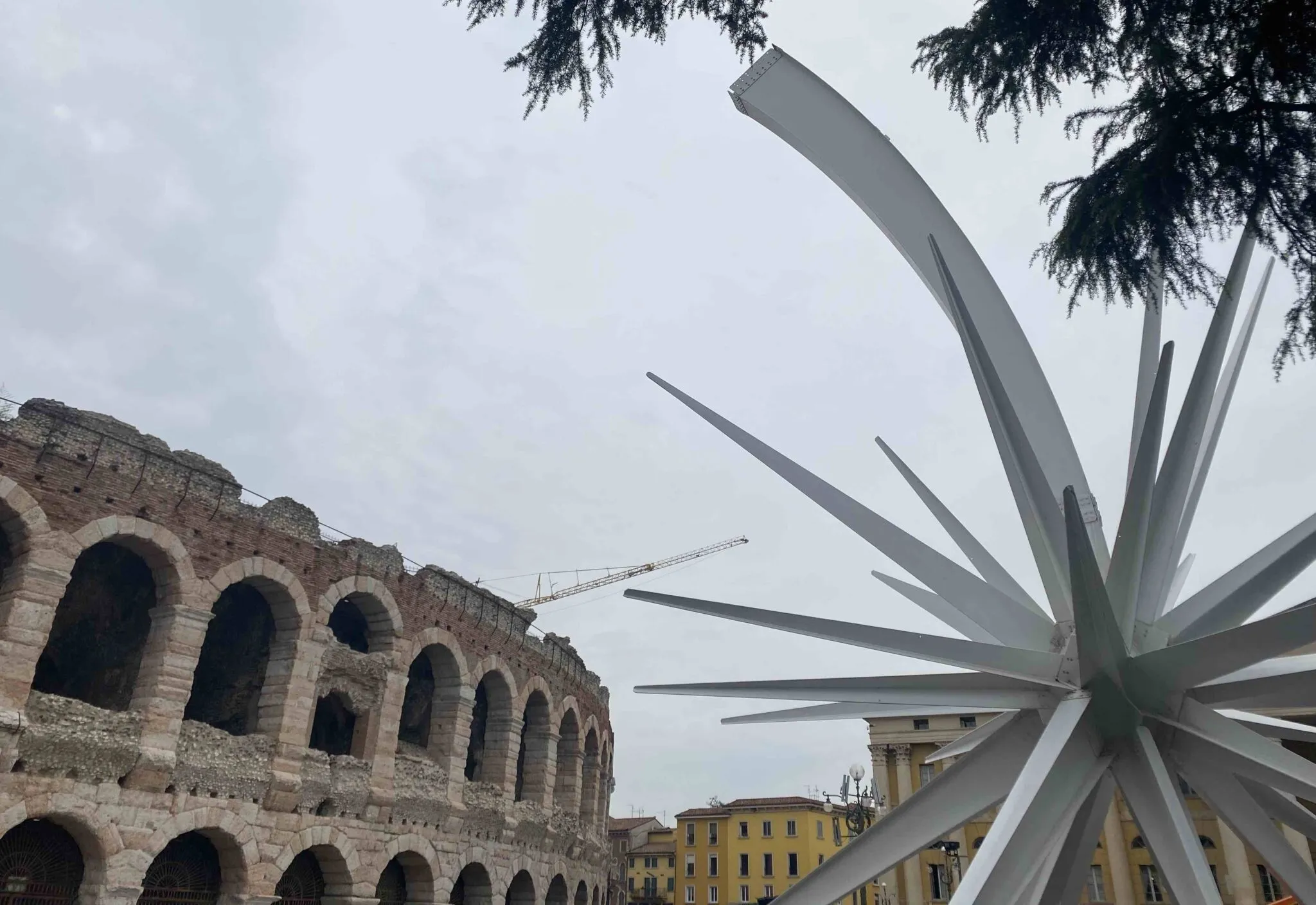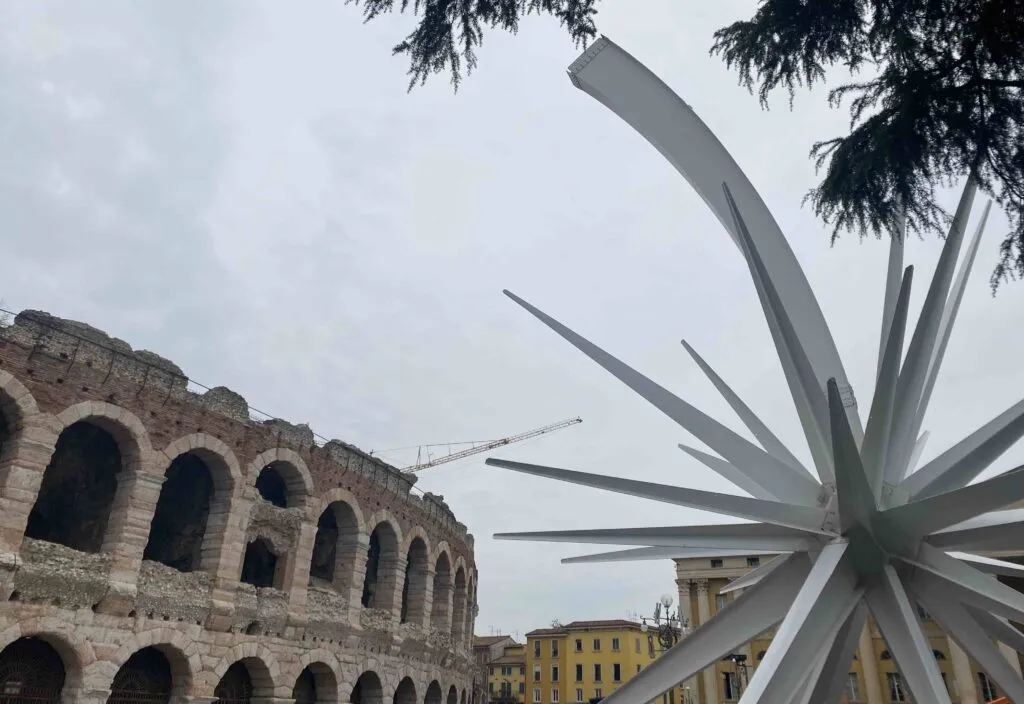 The new Christmas comet star
The new artwork will be made of metal and LED lights and will be installed in the same spot as Olivieri's comet star: Piazza Bra. The idea is that when the traditional Christmas symbol comes back in the coming years, it will become an itinerant artwork to be placed in Verona's most iconic spots. As a result, the installation will be smaller than the traditional one and, for safety concerns, will not come into touch with the Arenian amphitheater.