An arts and crafts event will be held in support of Doppiavela Solidale, a sailing therapy project on Lake Garda. Exhibitors from the AMA association will bring their creations in home decor, creative recycling, woodworking, paper, and leatherwork to Piazza dei Signori, in Verona, for three days, from 9 a.m. to 8 p.m., from August 12 to 15.
The Doppiavela Solidale project and the boys and girls from Don Mazzi's Exodus community.
Sailing school, sea school, and life school. Doppiavela Solidale, a project founded by two police officers who are passionate about sailing, gives young people entrusted to social services and rehabilitation centers the opportunity to sail in order to educate, empower, and break established prejudices from both "sides." In fact, the project seeks to provide young people with a perspective of the institution that goes beyond the "repressive" façade and, on the contrary, demonstrates its closeness and supportive nature.
And sailing proved to be the optimal means of achieving these goals. On a boat, group dynamics are amplified to the point of becoming a microsociety that also reenacts real-life scenarios. Going to sea, in reality, signifies empowerment, from the necessity to watch each other's backs in order to keep each other safe, to respecting the rules, to providing each other with a shared aim to pursue.
Doppiavela Solidale was created in Savona in 2007 and has since expanded to several Italian cities. Examples include Verona, where two police officers, Domenico Caruso and Davide Baraldi, joined together with the support of private individuals and organizations, like Fondazione Cariverona, to make their boats available on Lake Garda. Every week, young people, police officers, and educators board the boat with the intent to build
And the advantages are numerous. There are those who discover, despite their previously diagnosed "attention disorder," that they are careful helmsmen; those who complain about fatigue but are the first to give of themselves; those who joke about the "quality of the crew," and even those who, in silence for entire days, amaze everyone with disarming reflections.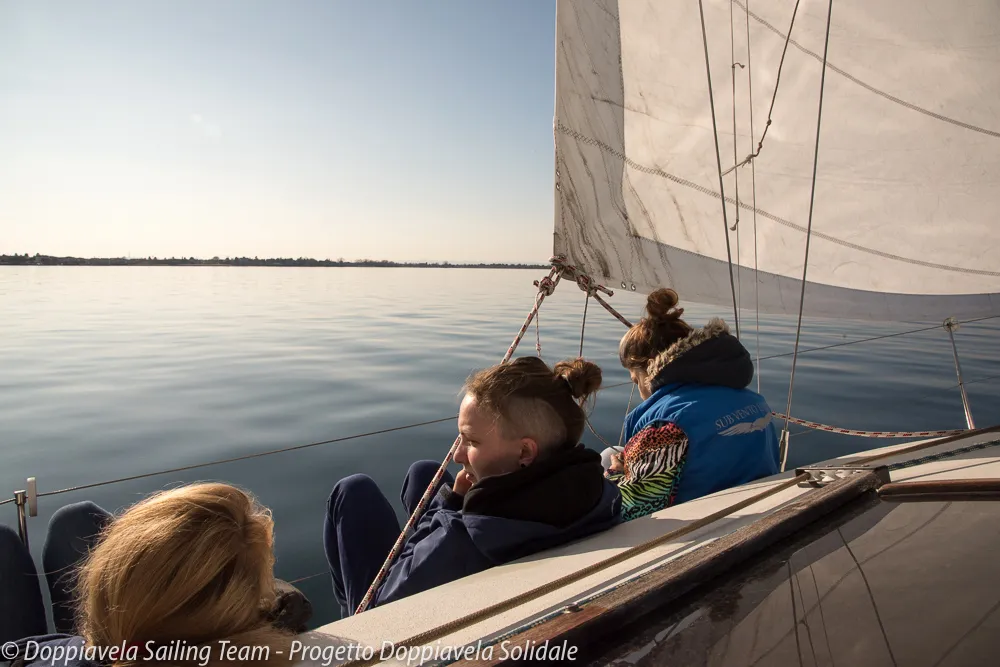 The nonprofit association AMA has been organizing solidarity events for years.
A.M.A. Manualità Arte Aps, a nonprofit association led by Francesca Rossato, will bring a new nonprofit event to Verona this coming mid-August: the Solidarity Creative Lodge (Loggia Creativa Solidale). Over the three days, from 9 a.m. to 8 p.m., the artistic handicraft creations of the members will be exhibited, and, as per tradition, they will donate part of the proceeds to charity.
In fact, the association has been organizing such events for years in many locations, beginning with the Veronese shore of Lake Garda, from Peschiera to Malcesine, but also in Bosco Chiesanuova, Salò and Iseo, and now Reggio Emilia. AMA generally donates to one of the host municipality's social realities in each area it goes to with its events.