The fact that regional and international governments are promoting electric transportation is nothing new. Verona is increasing the number of electric buses, both for the city and the suburbs, and more and more locals and visitors are using electric scooters to get around town quickly. In Verona, the benefits of these means of transport, including electric vehicles, are actually growing.
The first advantage for those driving electric cars is that they can enter the ZTL more easily than others.
But what is the ZTL? Literally a limited traffic area. It is a section of the city of Verona where there is a restriction on driving at specific times of day and for specific user groups, and it is surrounded by electronic gates. On the other hand, after requesting the necessary authorization, electric vehicles are permitted to move freely.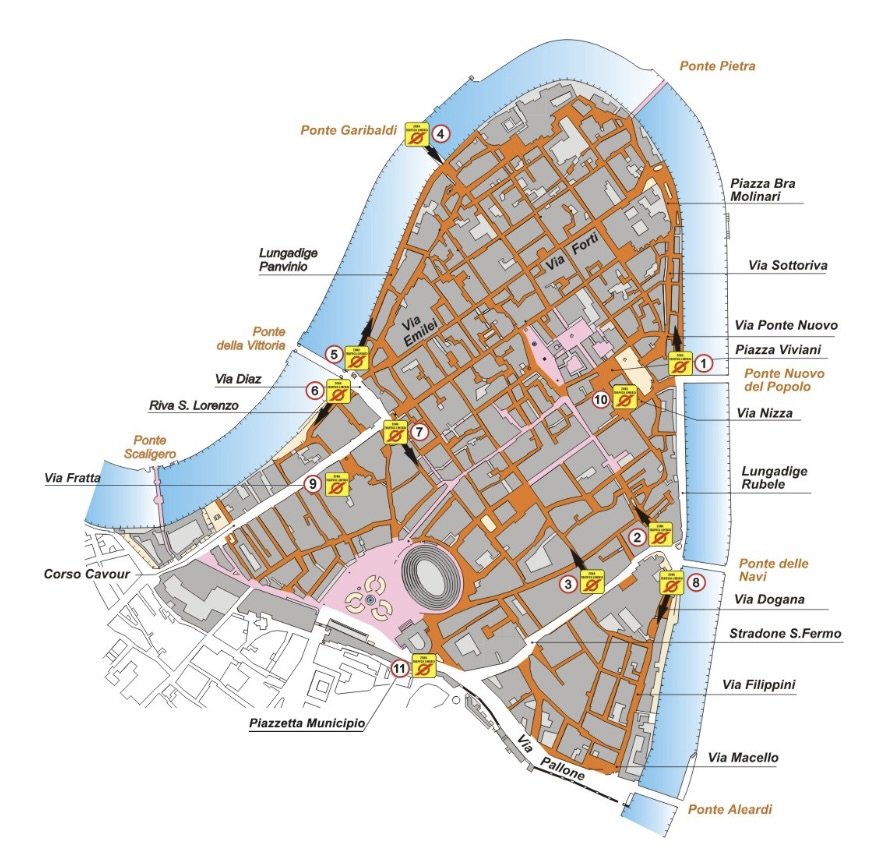 Regarding the necessary authorization, the owner of the electric vehicle must request it at a different office depending on where he resides. If the owner of a fully electric vehicle lives in the ZTL, they must submit an application to the AMT Front Office Desk. When requesting a vehicle that is always fully electric and whose owner lives outside the ZTL or outside the municipality of Verona, the following information must be sent via email to helpdesk@veronamobile.it:
Owner's first or last name (or, if a legal entity, the name of the company)
C.F. (or VAT number if a legal person)
residence/domicile
vehicle registration plate
Where can I recharge my electric car in Verona?
Here is the map with the electric charging points in Verona and the province. Among the columns for electric cars are those of:
via Porta San Zeno civ. 25
via Sommacampagna civ. 61 – Centro Direzionale Quadrante Europa V
via Col. Giovanni Fincato civ. 51D
stradone Porta Palio civ. 64
via Ponte Pietra civ. 2A
Corso Porta Nuova civ. 93
lungadige San Giorgio snc
piazza Arsenale fte civ. 9